SANTINT Helped the Construction of 4.0 Smart Factory of YAKA Coatings
On May 11, the Intelligent Automatic Production Line customized by SANTINT for Jiangxi YAKA Technology Co., ltd passed the commissioning, marking the successful completion of the construction and commissioning of the manufacturing shop of YAKA Coatings under the first-phase planning of Green New Material Industrial Par in Jiangxi province, Yichun city, Wanzai county.
The Intelligent Automatic Production Line is composed of four lines in total, including two Stone Paint Production Lines, one Latex Paint Production Line and one set of Automatic Additive Dispenser. Stone Paint Production Lines adopts double-head filling structure with self-learning function, the efficiency is up to 8-10 pails/min, and the accuracy is up to ±50g, which can adjust parameter automatically according to the material pressure in the cylinder; Latex Paint Production Line uses gun-type double-head filling machine, not only does it has the function of filling for base paint, but it is matched up manipulator to meet the requirement of small batch latex paint dispensing in-pail, achieving double functions with one production line. Palletizing manually is replaced by advanced palletizing robot, high efficiency and high positioning accuracy, lowering labor strength.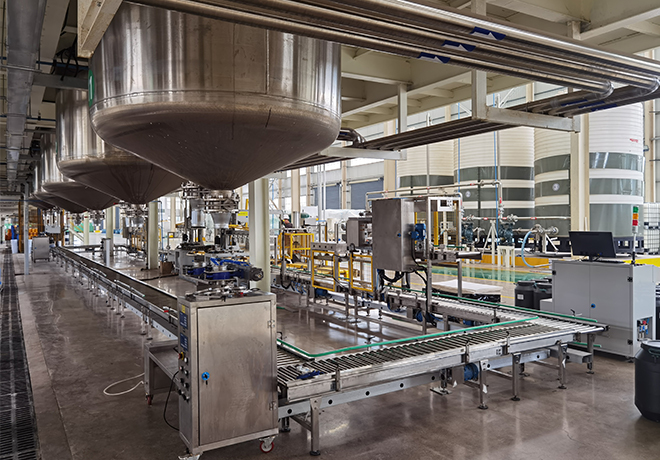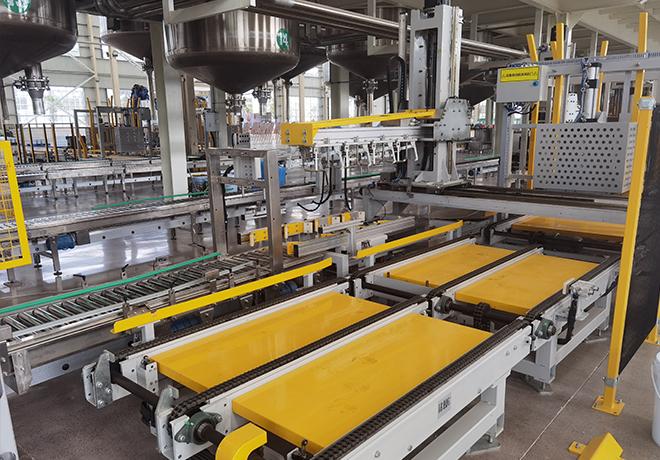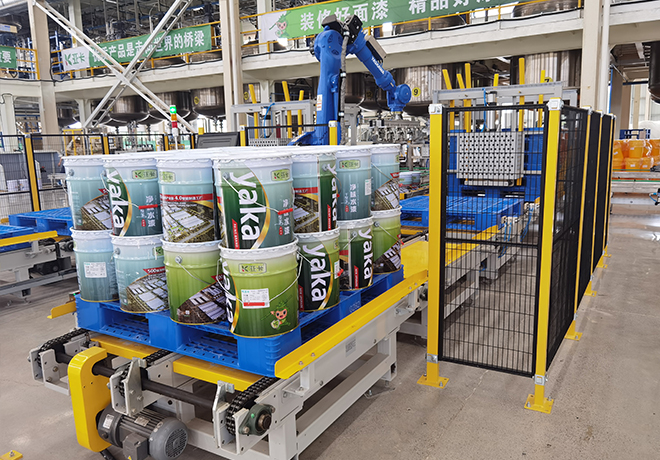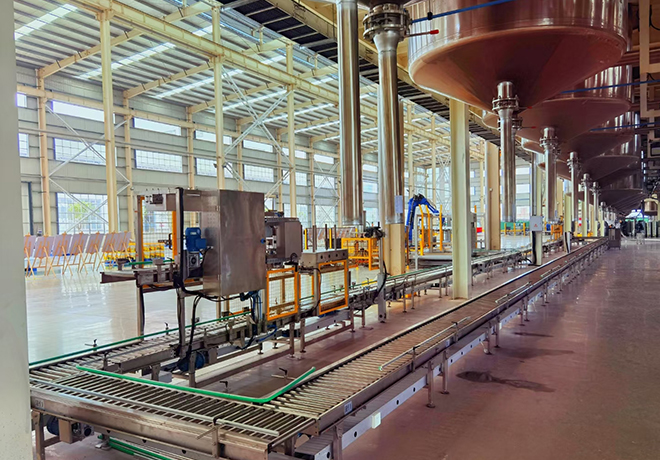 More and more enterprises have realized that realizing digital transitions and accelerating the construction of 4.0 smart plants have become a required question to determine the future survival and development.
As professional precision tinting equipment supplier, SANTINT helps our customers boost the application of "Internet +", "Robot +" and "Big Data +", and accelerate transitions of smart manufacturing, innovative manufacturing and service manufacturing improvement.
SANTINT is looking forward to moving forward together with more industry customers!