HIGHLIGHTS REVIEW IN EUROPEAN COATINGS SHOW 2023!
2023 European Coatings Show, which was held on March 28-30, 2023 in Nuremberg, Germany, attracted the attention of a large visitors and customers. SANTINT, with a variety of innovative digital tinting solutions, took part in this international coatings event, to many industry customers to show the brilliant color mixing and tinting equipment!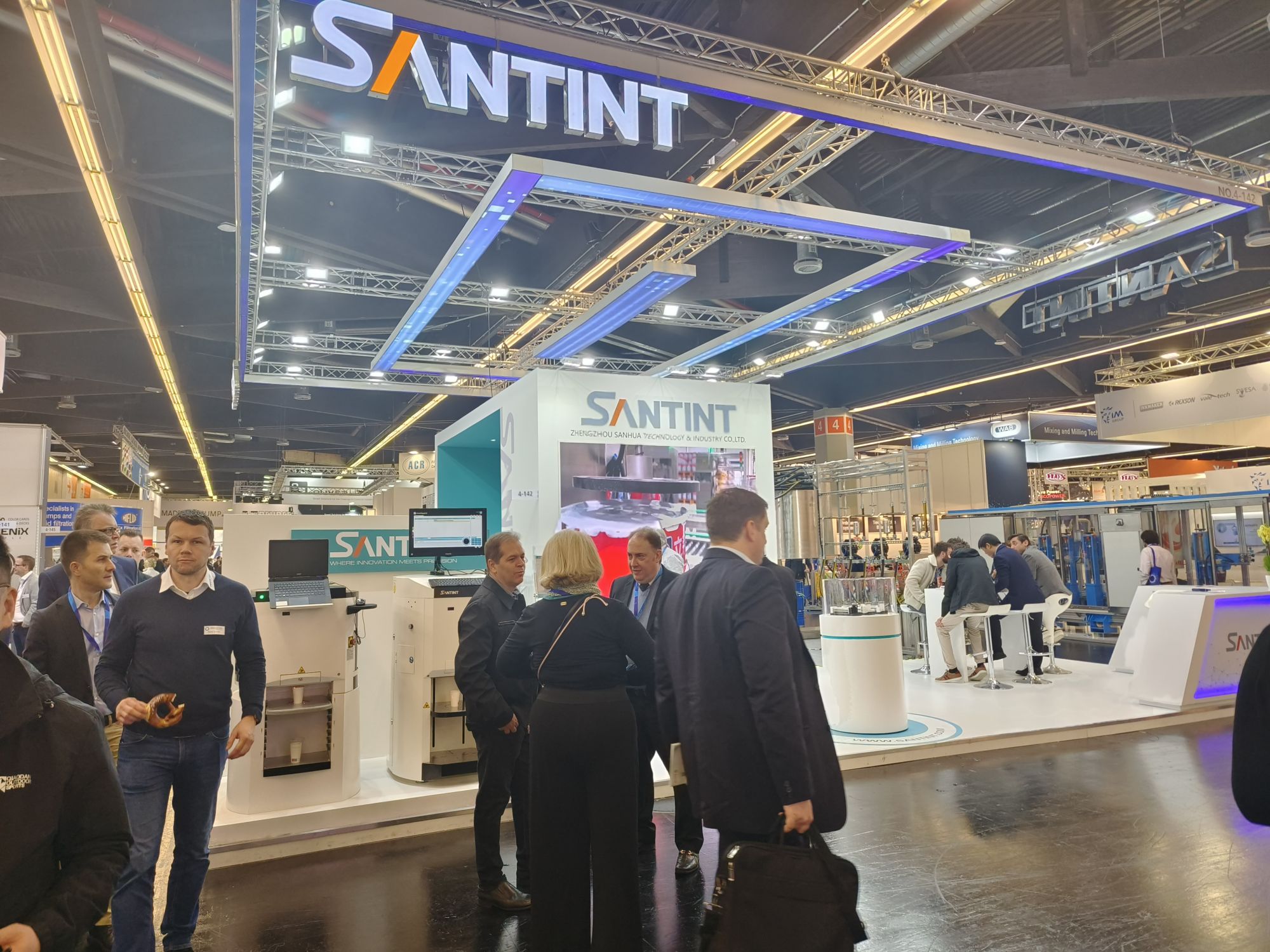 Industrial Dispenser got high attention from industry professional customers at the show.

Equipped with SANTINT self-developed tinting software, the industrial dispenser can help you to finfish the flexible production of small-batch and multi-batch orders. "SANTINT succeeded in a completely new dispensing and mixing option, it's more convenient and productive! ", said a professional customer at the exhibition.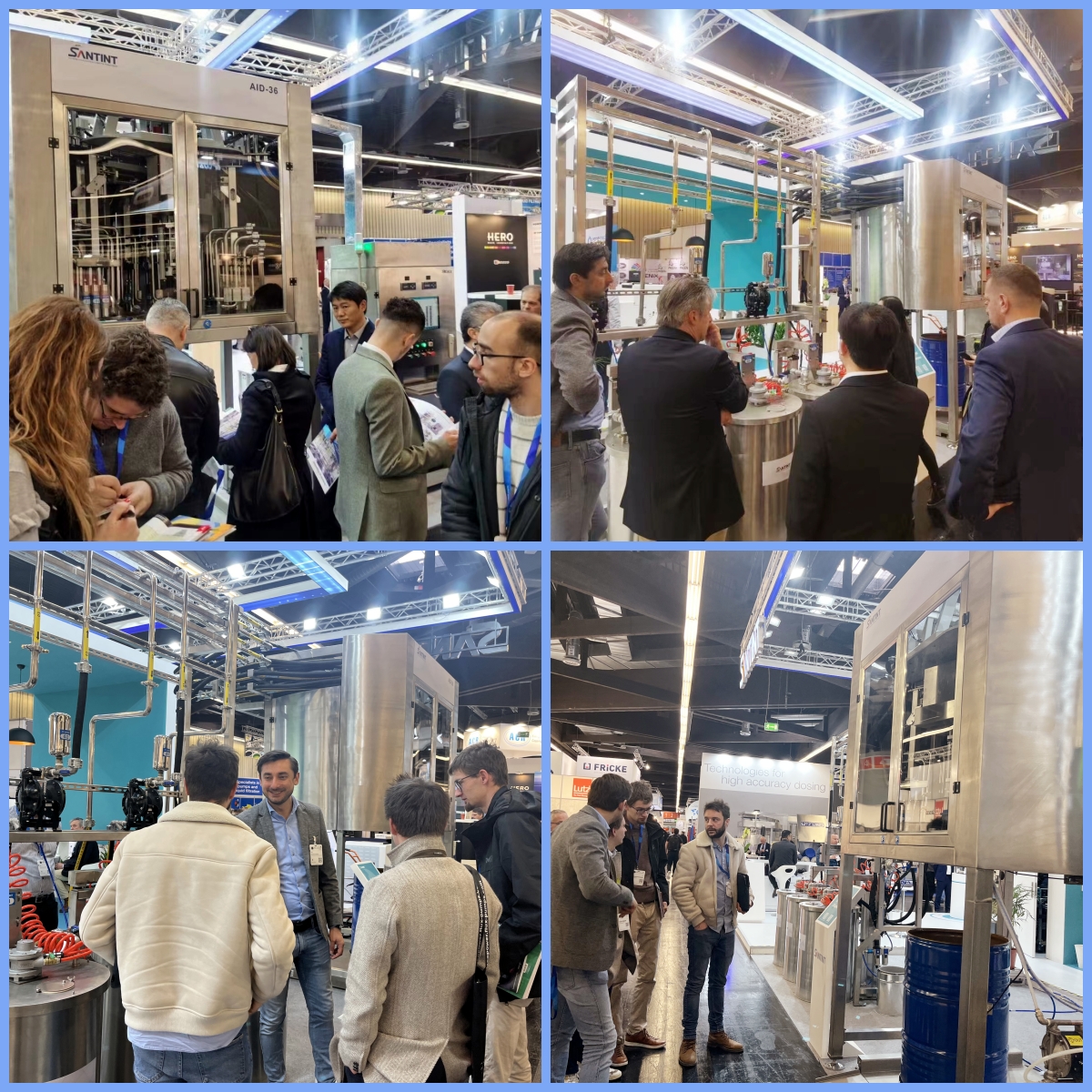 AC300 Automatic Dispenser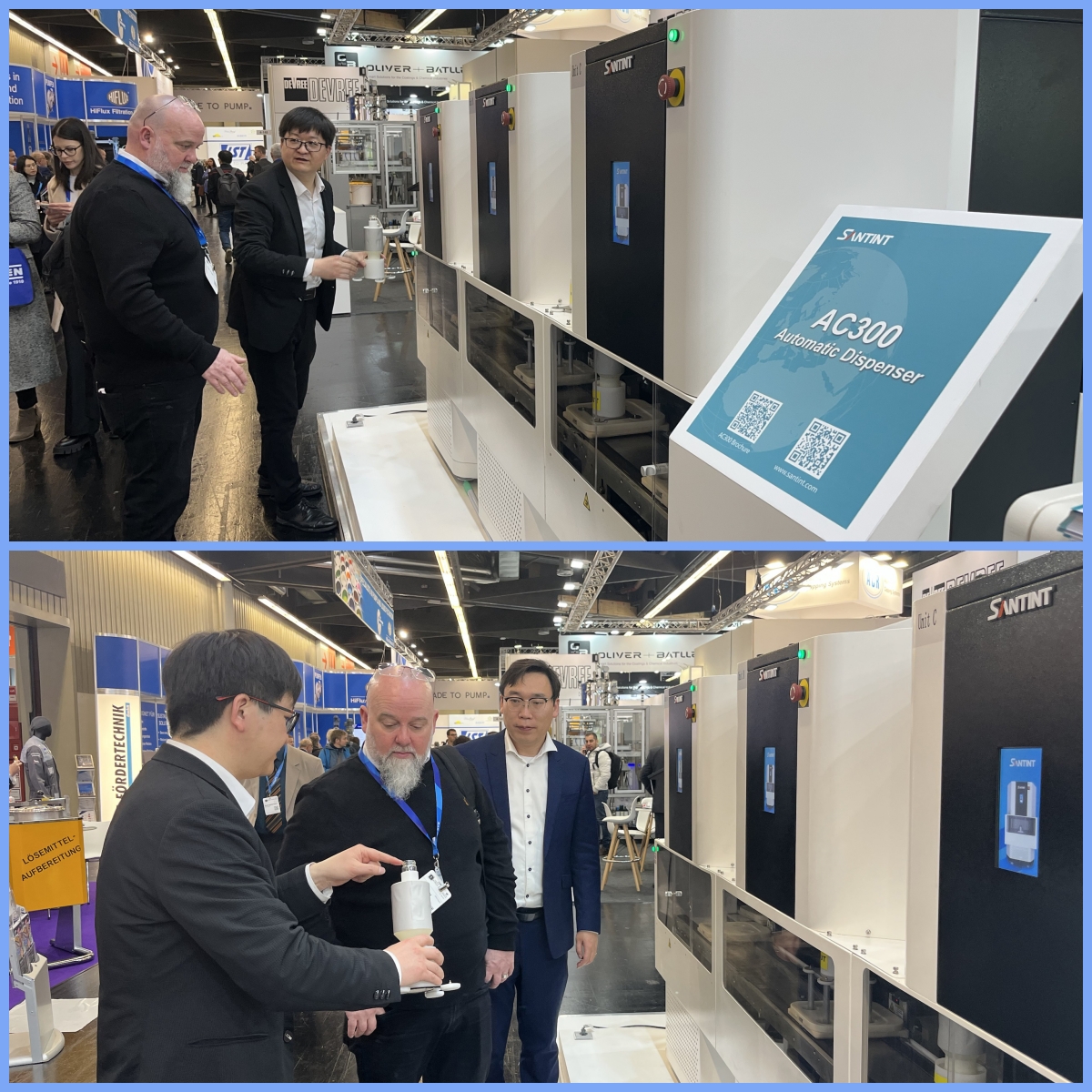 AC300 automatic dispenser, a whole new dispensing expert, with an accuracy of 0.015ml, precisely solves the problem of dispensing for ultra-small vial. Many customers at the exhibition showed great interest in AC300, and they said, "It is the godly product we all want, and it's a real digitized automatic dispenser"!

A7-Max Automatic Dispenser + GH400 Automatic Mixer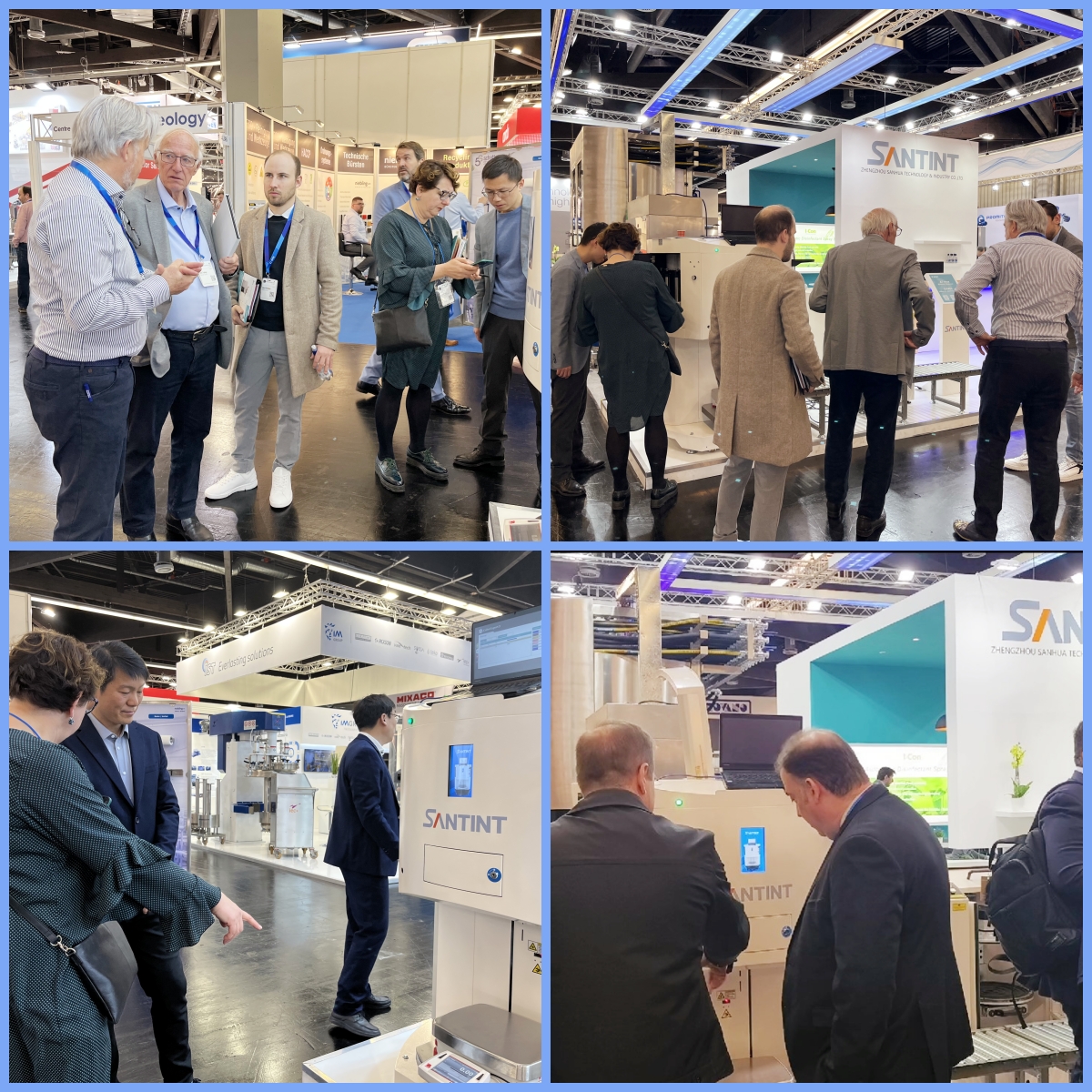 This solution is customized for medium and high efficiency paint mixing applications such as decorative paint, industrial paint, wood paint, etc. Easy and efficient, and it also can be customized according to your needs.

SANTINT innovative tinting technology and digitized color dispensing equipment displayed in this international show were widely noticed and appreciated by the industry customers. SANTINT team will further study in color dispensing solutions for customers.

Looking forward to 2023 SURFACE COATINGS ASSOCIATION AUSTRALIA!