Review of 2022 Paint & Coatings Show and 2022 Asia Coat + Ink Show
Lately, SANTINT digital tinting equipment showcased in the 2022 Paint & Coatings Show in Barcelona, Spain and 2022 Asia Coat + Ink Show in India have been caught many visitors and participants' attention. The exhibition site is very lively, SANTINT team demonstrated cutting-edge color dispensing equipment, technologies and innovative solutions to many visiting customers, which are praised by customers from many countries and regions around the world.

2022 Spain Paint & Coatings Show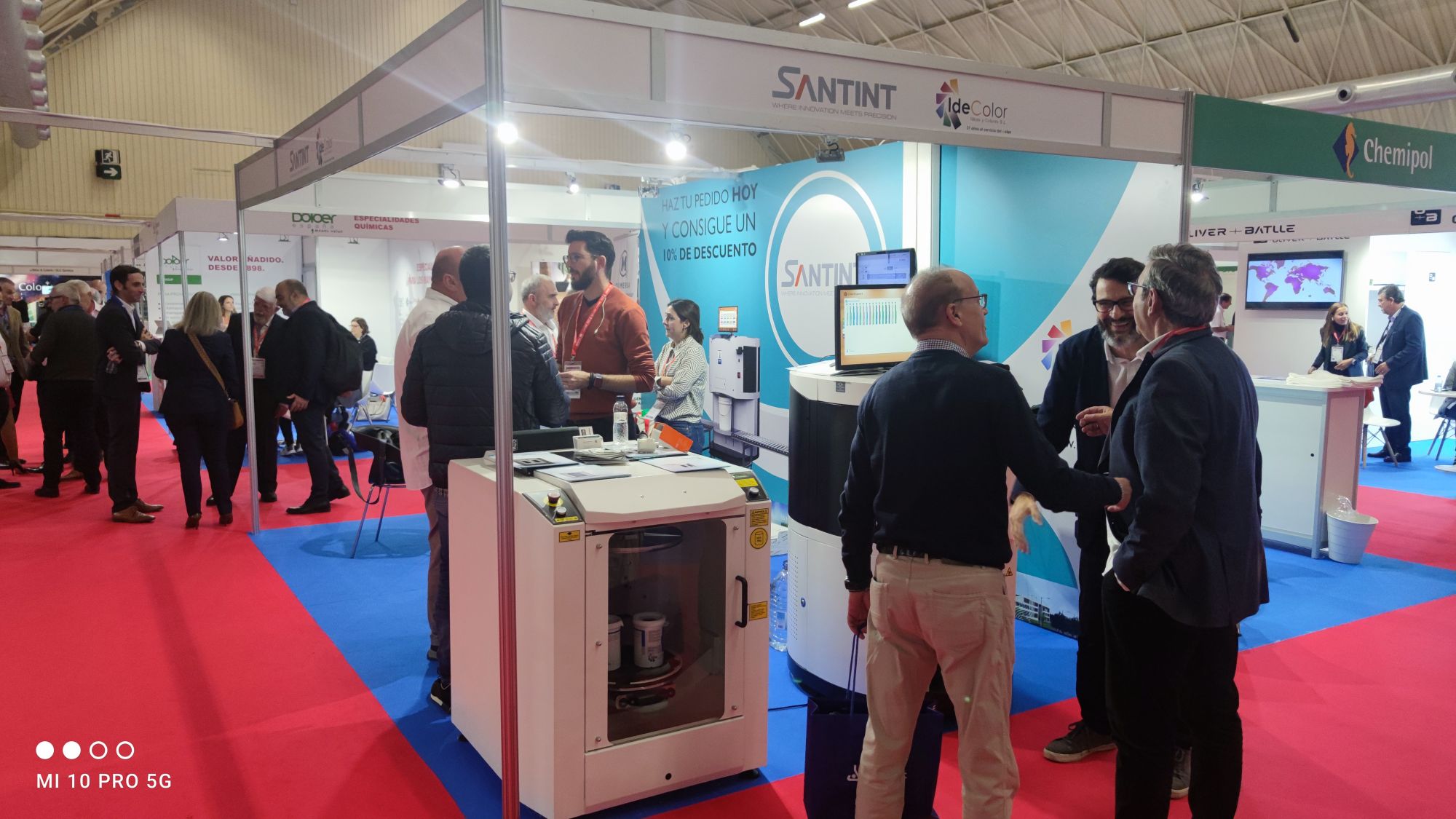 2022 Paint & Coatings Show was successfully held in Barcelona, Spain, from November 15 to 16, 2022. This grand show gathered the authoritative experts in the paint industry to discuss the future development trend. SANTINT digital color tinting equipment, A5 Automatic Dispenser and GH360 Automatic Mixer, that appeared in the exhibition complied with the new trend of innovation and development of the paint and coating industry, accurately solved the pain points of the industry, and provided a powerful weapon for more buyers who want to explore the global market.

2022 Asia Coat + Ink Show

From November 17 to 19, 2022Asia Coat + Ink Show was successfully held in Bombay Exhibition Center, India. The Exhibition brings together exhibitors and visitors from different regions and other countries in India. Its exhibits involve coatings and various raw materials, dyes, pigments, inks, coatings and coating equipment, color matching systems, etc., and has become the leading professional exhibition in the Indian coatings industry.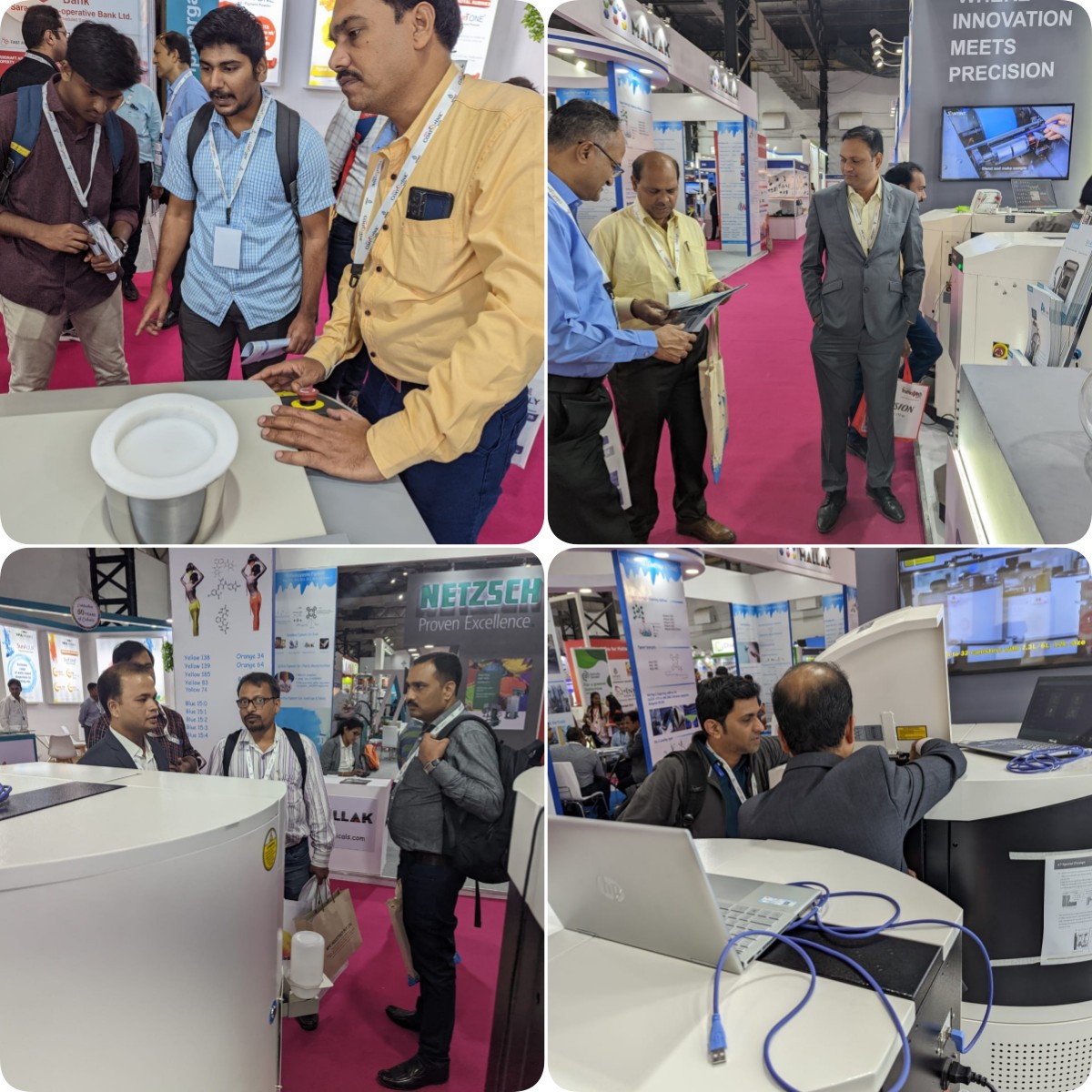 In this exhibition, SANTINT launched A4-INK Automatic Dispenser and A7-INK Automatic Dispenser, which were favored by numerous industrial customers on the scene. Precise dispensing can achieve the minimum dispensing shot of 0.015ml, ensuring high reproducibility; The equipment adopts 100% international patent technology, and the nozzle does not dry, reducing waste and saving cost. In addition, the equipment has the unique report customization function, record and track production information, inventory and production information, which makes our customers feel relieved!

The star exhibits in the show, GN650 High Viscosity Mixer, breaks the traditional way of mixing paste ink break through mixing way of traditional paste ink and adopts innovative technology to achieve rapid mixing of paste, free from shoveling bottom and wall. High efficiency and environmental protection, perfectly caters to the global strategic activity of "Global Travel of Green Activities", and truly leads green carbon reduction with technology.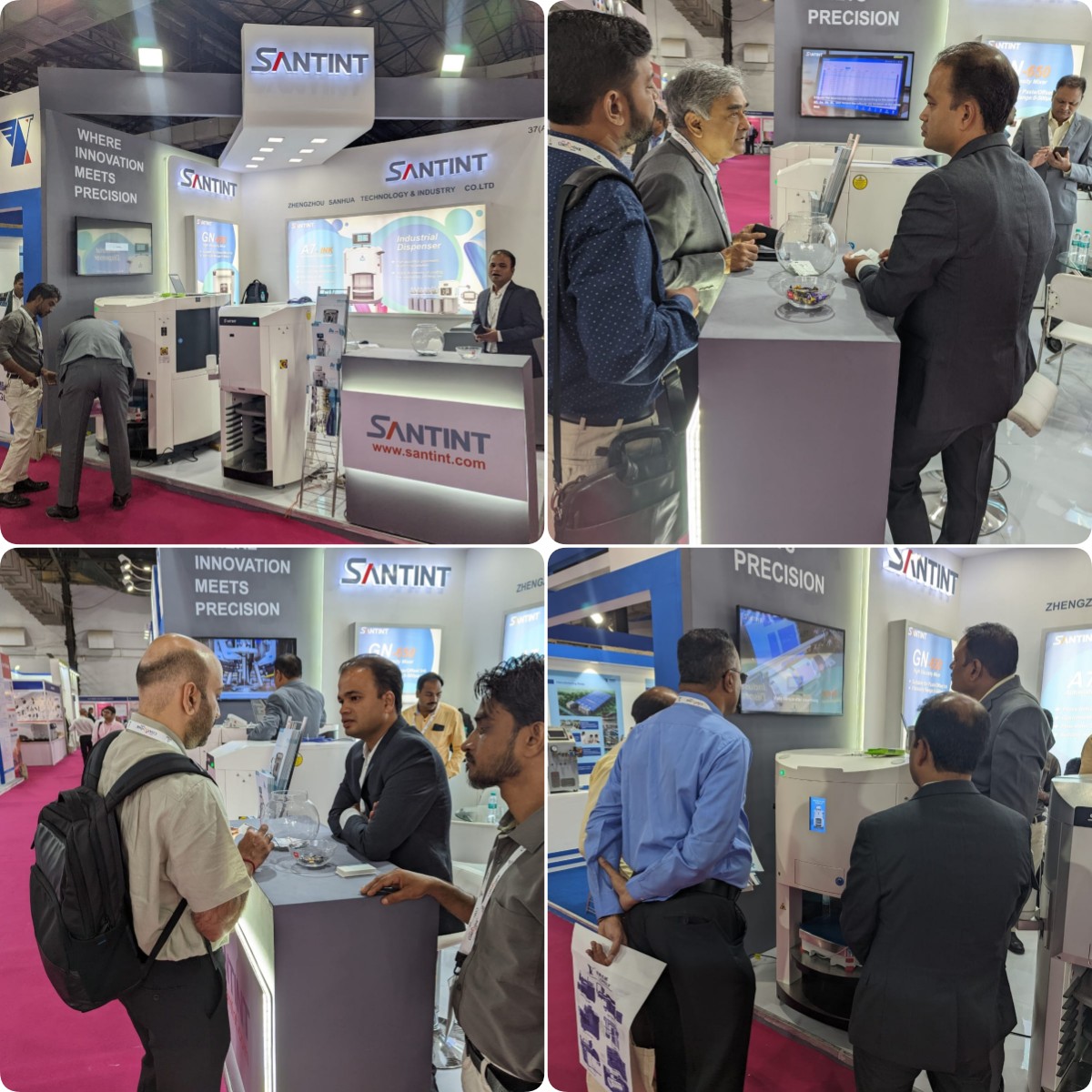 SANTINT displayed several types of equipment at the two international professional events with their own characteristics, which can meet the different needs of customers in an all-round way. During the whole exhibition period, SANTINT team always introduced the features and advantages of the equipment to each visitor with full enthusiasm and patience. The customers at the site also expressed their satisfaction and appreciation for this. Many customers expressed that they wanted to establish a long-term and friendly cooperative relationship with SANTINT.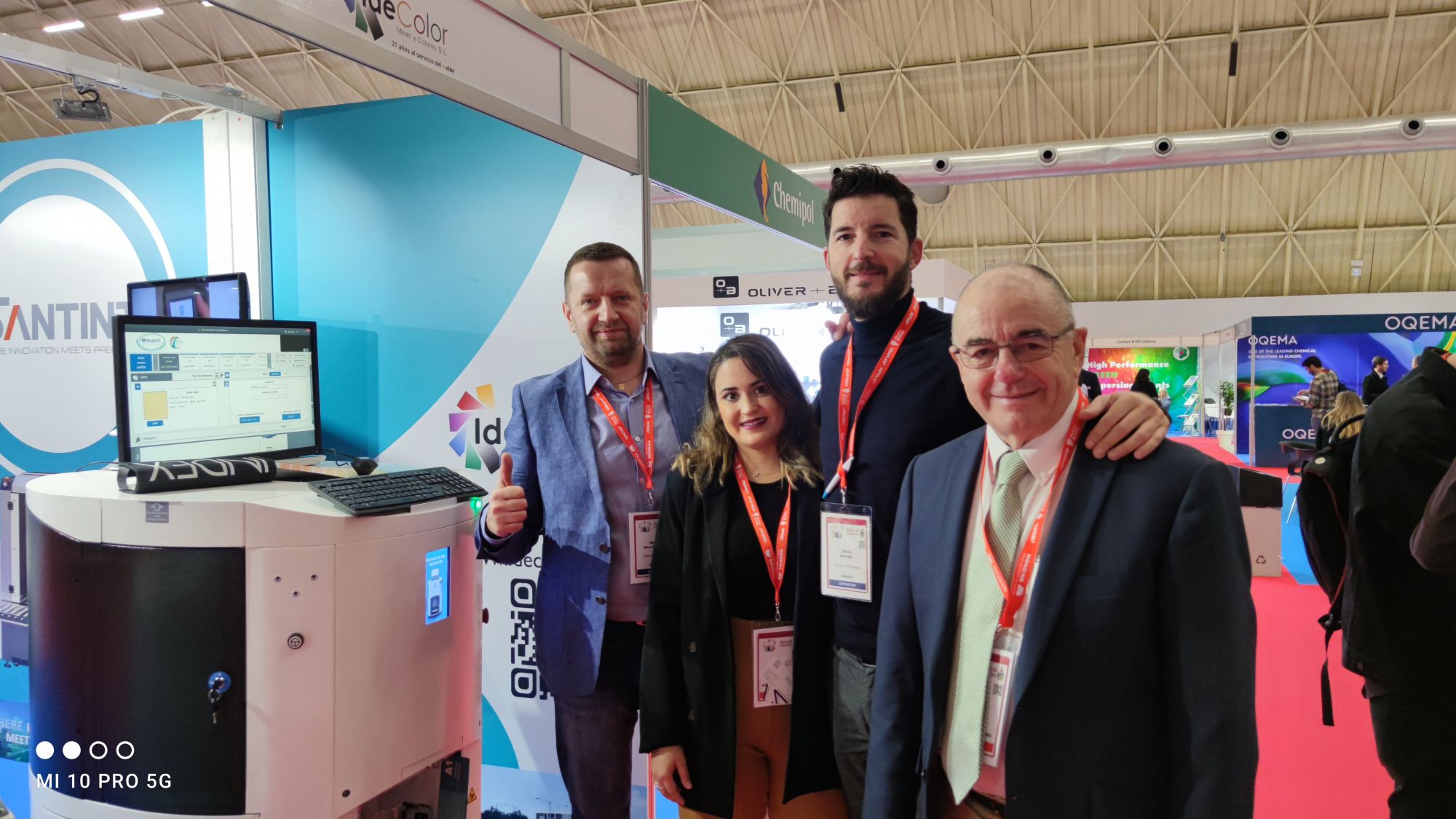 In 2022, Asian economy, especially China, rebounded strongly and became the fastest growing coatings market in the world. In the face of complex and changeable international trade forms, the product structure of coating enterprises needs to be adjusted urgently. It is urgent to achieve product upgrading through the development of technological breakthroughs in new markets. SANTINT will also continue to work together with more upstream and downstream enterprises to create and develop in coordination, and contribute to the good development of coating and ink technology.