SANTINT Car-refinish Paint Star Dispensers Unveiled on the SEMA Show!
The SEMA 2022 Show took place November 1 - November 4, 2022 at the Las Vegas Convention Center. The exhibition, with a high profession, is open to professional visitors only. SANTINT USA. team participated in the grand show with SANTINT Start Products, AC100 and AC1, which were praised and appreciated by many industry experts.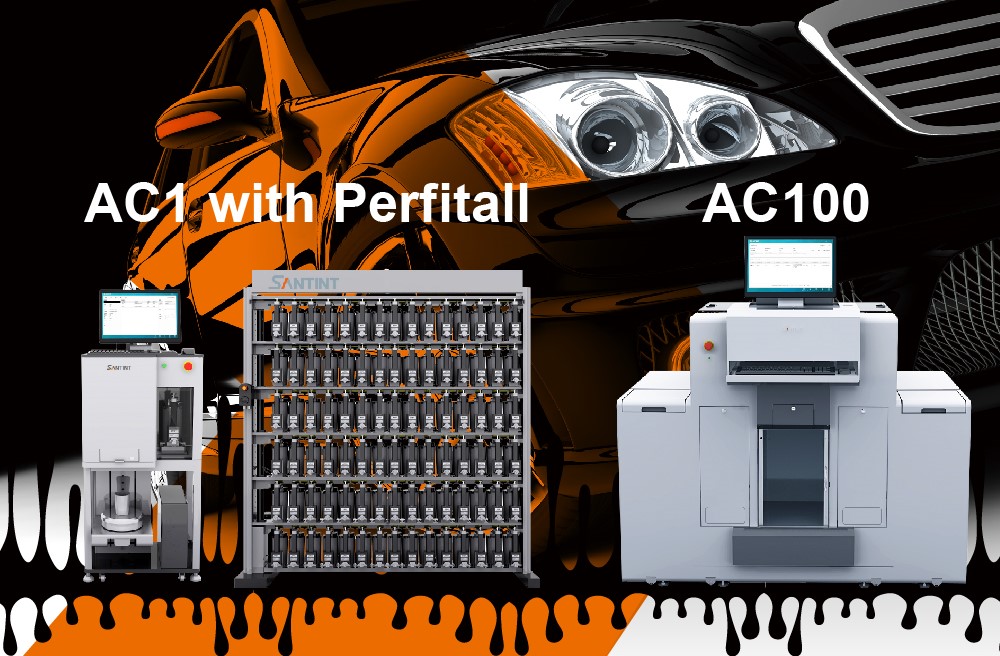 At the exhibition site, many industry customers visited the SANTINT stand to learn about the digital tinting dispenser AC100 and AC1. After a good understanding of the basic principle, visitors acknowledged that this digital smart tinting machine is the needs of current car-refinish paint industry.

The model machines, AC100 and AC1, showed on the exhibition, were pre-ordered by customers at the site, meanwhile many international car-refinish paint industry giants negotiated with SANTINT USA. team for further cooperation.

Industry 4.0 era, the positioning for vehicle has changed from a single automobile product to a full service experience that meets the traffic demand and defines the quality of life. People's demand for color has become more diversified, customized and personalized. And the high precision dispensing machine can perfectly transfer the colors required by customers and quickly meet customer needs. At the same time, the smart dispenser reduces the dependence on labor, and novices can learn within a month, saving labor costs. Digital tinting equipment is a win-win tool for car-refinish paint manufacturers and customers, and is welcomed by the market.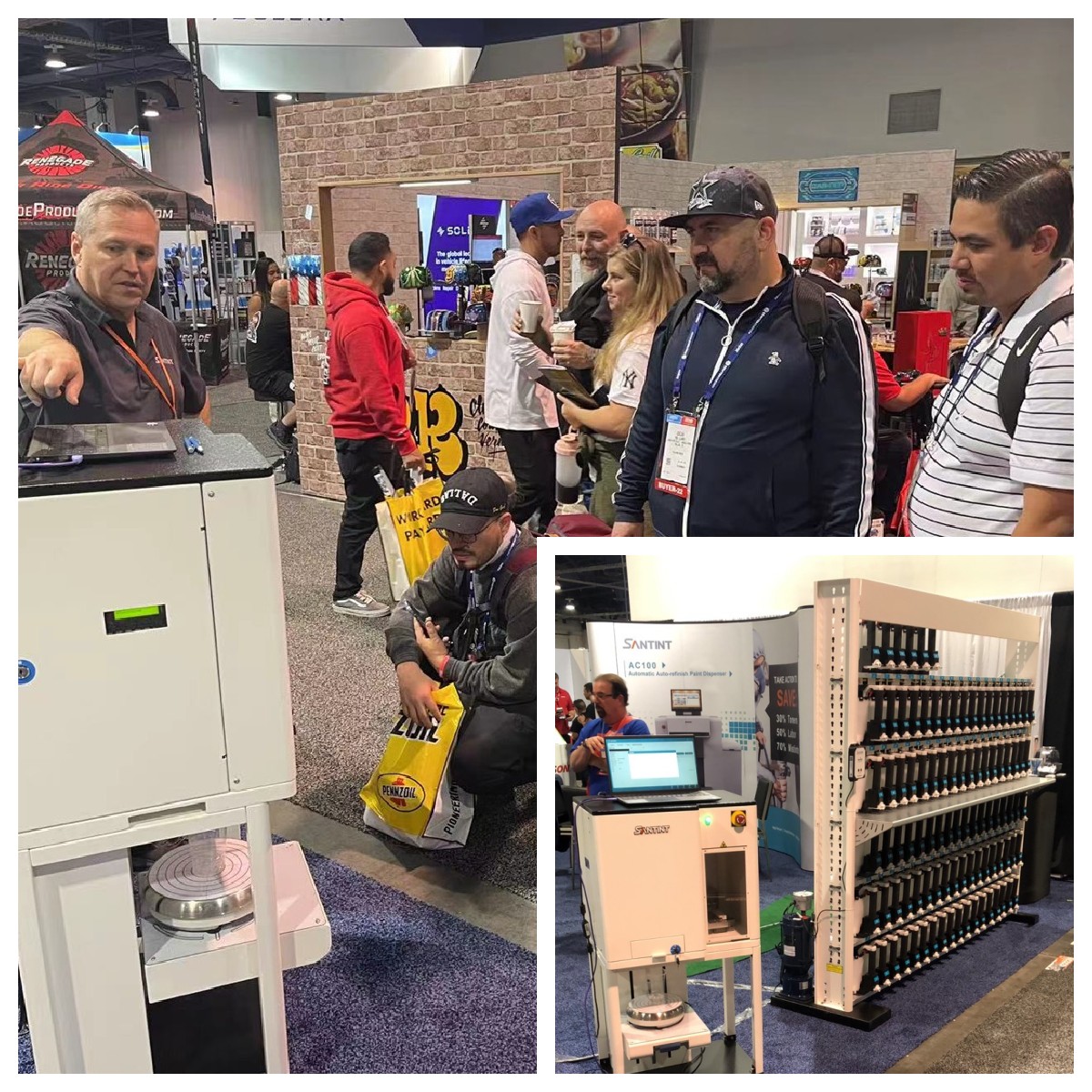 As an entry level car-refinish paint dispenser, AC1 Automatic Dispenser, with high accuracy, medium efficiency, low threshold and good shape design (can easily fit into the paint dispensing room), fully in line with the requirements of bodyshop, auto repair factory, 4S shop and paint dispensing center.

AC100 Automatic Dispenser is mainly oriented to the applications where the car-refinish paint brand formula development laboratory, medium and large paint dispensing center, large bodyshop, and self-spraying color dispensing with large amount of paint dispensing.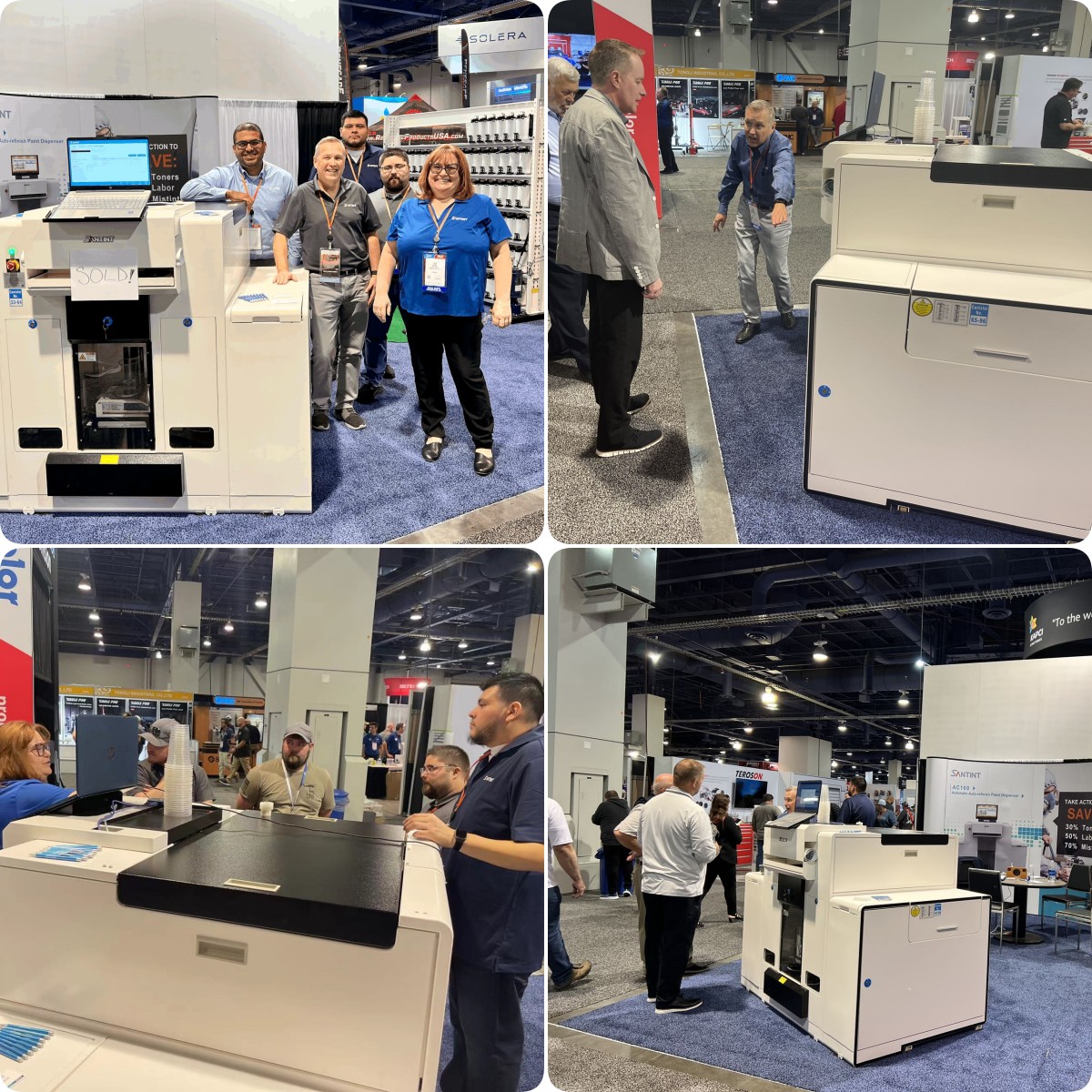 In the future, SANTINT will continue to solve industry pain points, create value for customers and the industry, unleash digital productivity and help the sustainable development of the industry!