Santint Star Product AC100 Shows Stunningly at Two Foreign Exhibitions
In June, Santint brought independent R&D star products such as AC100 to Automechanika Dubai and Latin American Coatings Show (LACS), which attracted many professional visitors to consult.
Automechanika Dubai 2019 was held at Dubai International Convention and Exhibition Center from June 10th-12nd. Santint attended the exhibition.
At the exhibition site, Santint independent R&D star product AC100 attracted many visitors to consult. It is very recognized for the accuracy and efficiency of AC100. Many of the visitors have known AC100 before, and they came here especially to see the real machine and communicate about the purchase intention.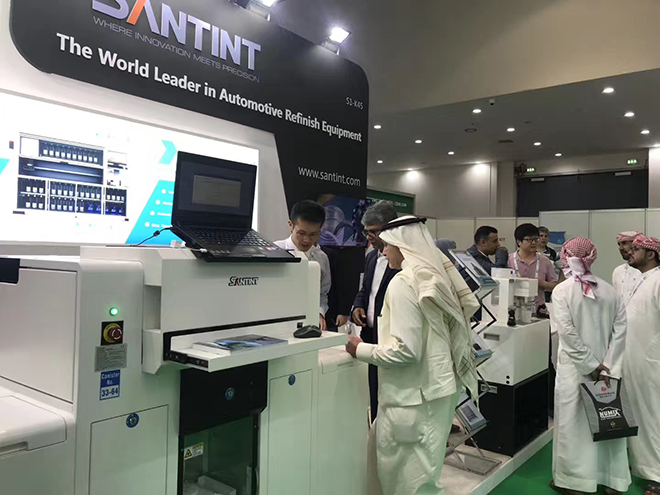 In addition, new R&D product of Santint - MC clearcoat proportioner has also attracted many visitors. The sales and technical personnel of several industry giants are very interested in MC. The on-site test result is very recognized for the accurate proportion effect of MC. It is believed that MC accurately solves many pain points in stamping & spraying center.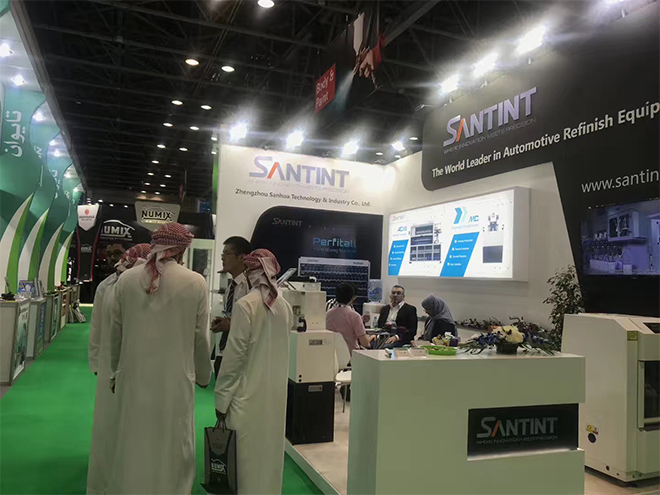 The LACS 2019 was held at Centro Citibanamex, Mexico City in Mexico from June 19th to 21st. The exhibition is the largest exhibition of coating materials and equipment in Mexico and Latin America. The well-known exhibition gathered many world leading enterprises in the industry, which also attracted visitors from more than 20 countries including Mexico, Argentina, Chile, Colombia, Europe and America. Santint participated in the grand event of the coatings industry.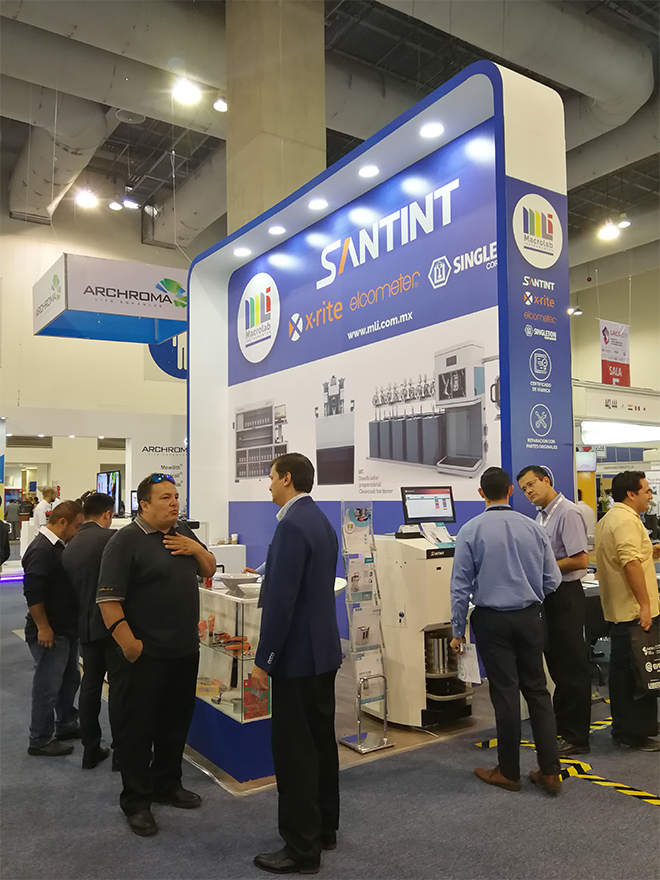 AC100 of Santint became a highlight at the exhibition site. Many visitors have learned about AC100 before and they were very pleased to see the real machine this time. The sales manager of Santint has deeply communicated with the visitors about AC100's product features, applicable scenarios, specific operations, etc.. And they made appointments of conducting specific tests to understand the effect in workshop of Santint's local agent in Mexico after the exhibition.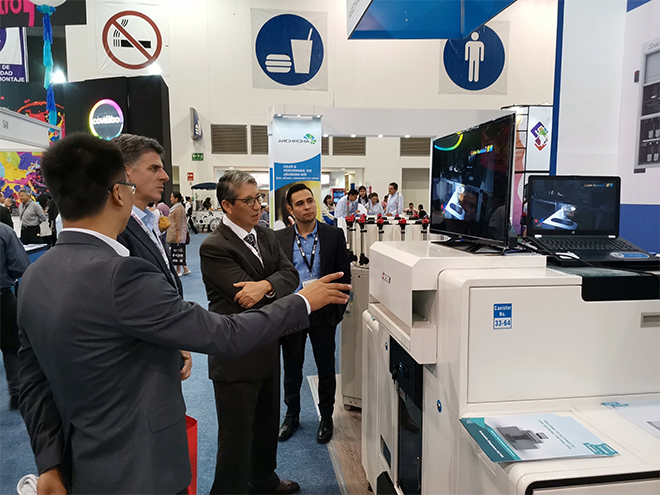 Santint adheres to the initial intention of solving the pain points of the industry and continuously introduces new independent R&D products, which has been recognized by many clients around the world. The AC100 Global Tour of June has been successfully completed and the next stop has already started. In 2019, Santint will meet you all over the world!
2019 Santint Exhibitions' Map