Three Autumn Exhibitions of Santint Came to a Successful End
At the end of September and early October, the weather is getting colder and autumn is coming. However, the enthusiasm of Santint global tour has not subsided. In this early autumn, Santint participated in three high-standard foreign exhibitions, which made Santint products shine at the exhibitions.


From September 18-21, 2019, the four-day Automechanika Johannesburg was held in South Africa. The main exhibiting products of Santint were HT, MC and AC100. At the exhibition site, a customer from Slovenia visited Santint booth to learn more about the working principle of AC100. He expressed that he would like to try it for three months. The old customers from Poland highly praised AC100. They have already installed three AC100 and highly recommend their agents in Cape Town to install AC100. This exhibition has a very positive impact on the market development of Santint new product AC100 in South Africa.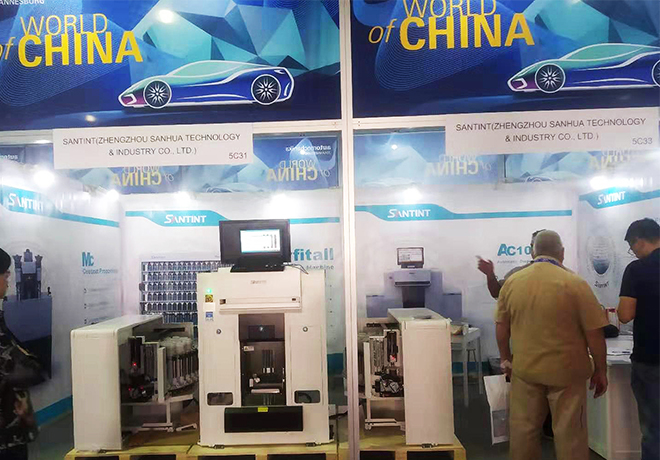 On September 23-24, 2019, Santint exhibited A4-S, A3, filling machine, MC and other products in the Egyptian Coatings Show, which was held in Cairo, Egypt. Santint filling machine has attracted many Egyptian local paint suppliers to visit. At the exhibition site, a customer had booked the exhibiting machine and would install it after the exhibition. This exhibition provides a good help for the promotion of Santint filling machine in the Egyptian market.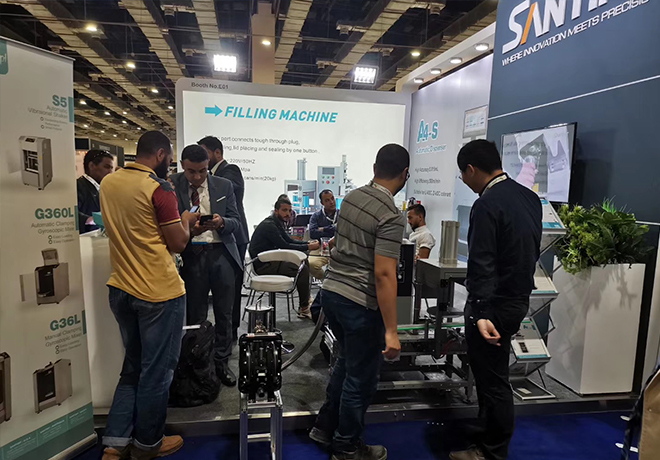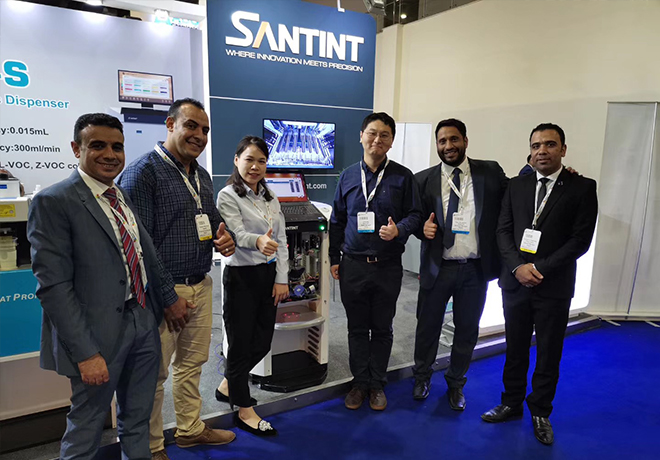 On October 1 -3, 2019, Santint participated in the grand ABRAFATI in Sao Paulo, Brazil. Exhibiting machines of Santint included: PA8, MC, AC100, AO350, A1, A3, S5, and G30. Almost all Brazilian major global customers visited Santint booth on average two or three times. The competitors also visited Santint booth on average three times. Customers and competitors paid great attention to Santint, which fully demonstrated that the products of Santint are very impressive. Unlike the timing of other exhibitions, the ABRAFATI ended at 8:00 pm, and many customers talked happily with Santint sales managers. Until late 9:00 pm, they were reluctant to leave the exhibition hall. This exhibition has fully showed the charm of Santint in the Brazilian market and many customers hope to visit the Santint Do Brasil after the exhibition.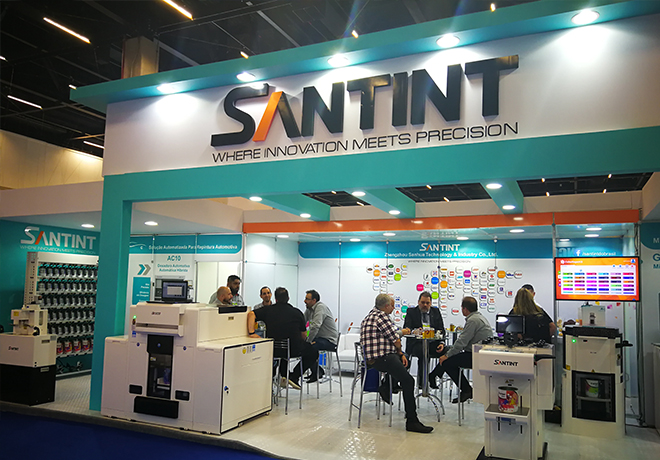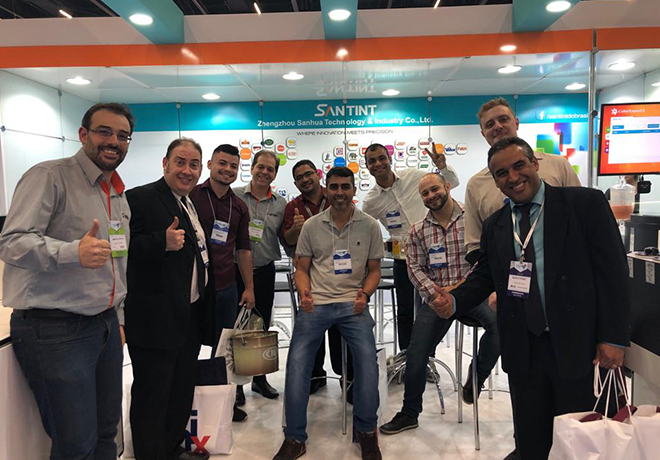 The three grand exhibitions have made Santint infinitely energetic in this early autumn. Autumn exhibitions tour of Santint has come to a successful end, and we look forward to the next stop of Santint global tour!


2019 Santint Exhibitions' Map