SANTINT Latex Paint Tinting Line and Stone Paint Filling Line Are Delivered Successfully!
Latex Paint Tinting Line and Stone Paint Filling Line, which is developed and manufactured by SANTINT for coating industry leading company in Anyang city, now are delivered successfully. For the two well-made production line, they adopt innovative technology, high accuracy and high efficiency, helping our customer develop and manufacture perfect eco-friendly paint, and also won high praise from customer.

Latex paint filling & tinting line adopts fully automatic production mode, including automatic bucket de-nesting, automatic labeling, automatic filling, automatic lids placing/re-supplementing, automatic capping and automatic palletizing. Fully automatic production process not only improves paint capacity, lower labor operation strength, but also effectively solves the difficulty of small-batch, multi-batch tinting production.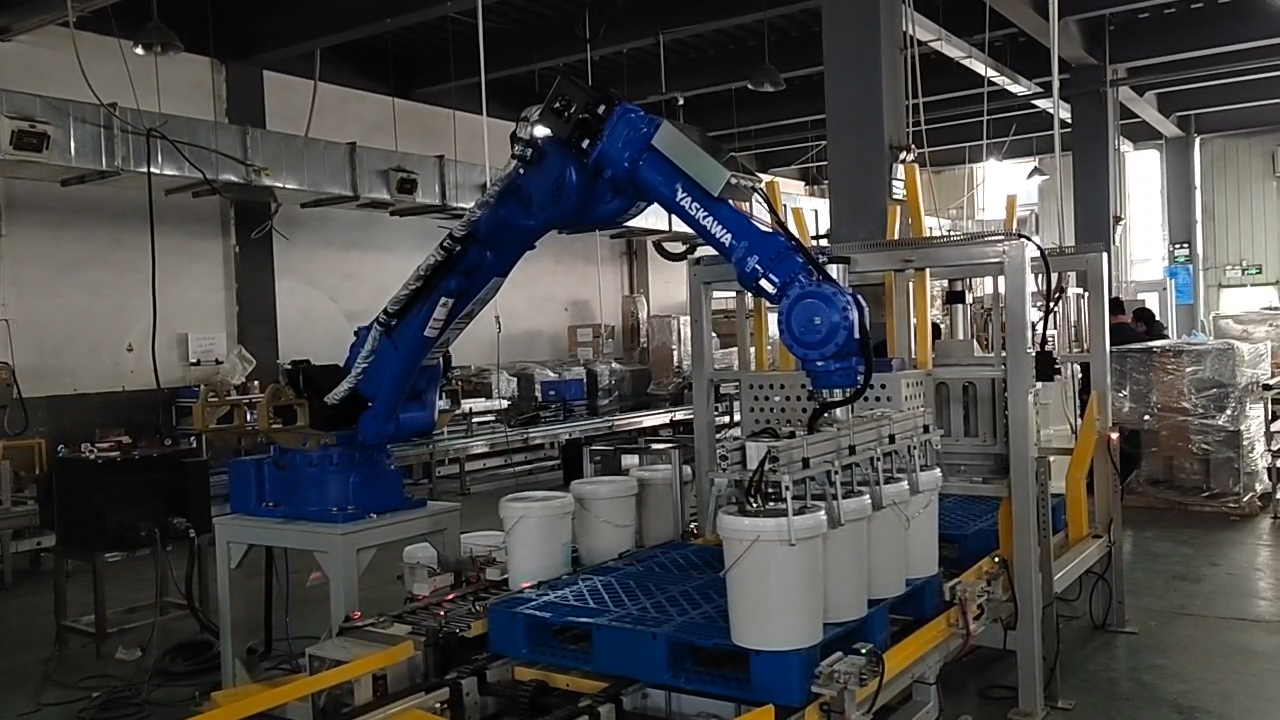 The latex paint tinting line adopts multi-function of production mode, it is able to compatible with metal bucket and plastic bucket. Equipped with automatic double-head latex paint filling machine, filling accuracy can be up to 20kg±30g, and filling efficiency is up to 6-8 bucket/min. In order to meet different production requirements from different industry customers, metal curved guide structure was added in the whole production process, realizing integration of filling and tinting and improving production efficiency. Moreover, in dispensing unit, we equipped with SANTINT AO350 automatic dispenser,8 channels simultaneous dispensing, the efficiency can reach to 350ml/min x 8, the precision is more accurate. The high cost performance also saves the cost for customers.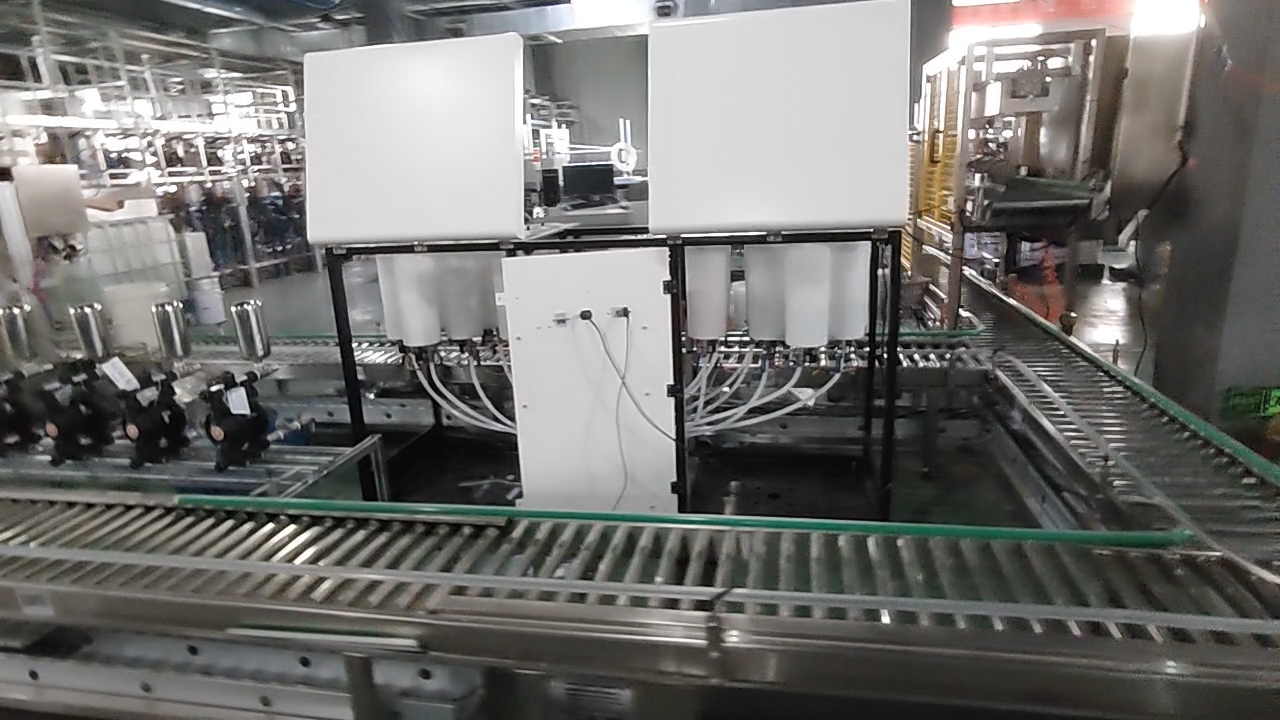 The other SANTINT smart stone paint filling line adopts butterfly valves structure, preventing the stone paint from wall sticking and dripping. Moveable filling type, can be integrated with conveyor, and filling accuracy can be up to 8-10 buckets/min, filling efficiency up to 30kg±100g. Equipping with METTLER weighing system improves the production efficiency and automation level while product quality is also guaranteed.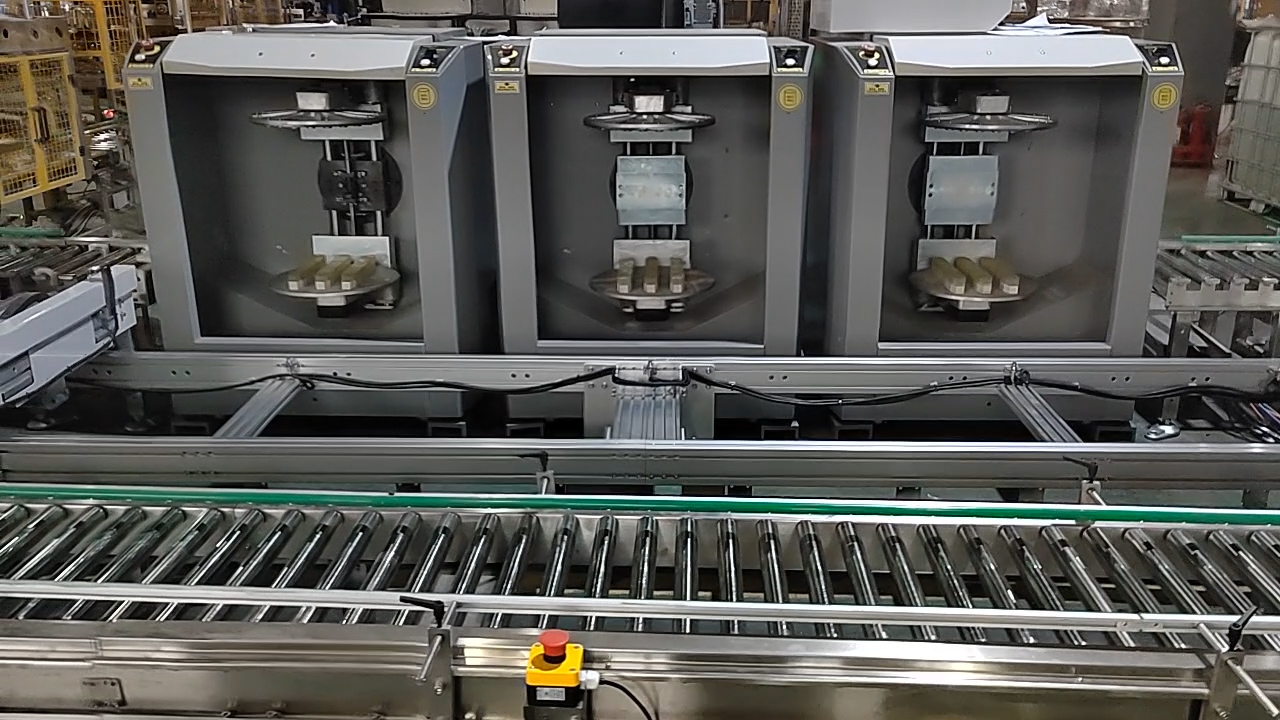 In addition, powerful control system makes the whole filling & tinting production line more scientific and technological sense. One-key switch to adjust the bucket size to meet the different production modes, helping customers to achieve smart production.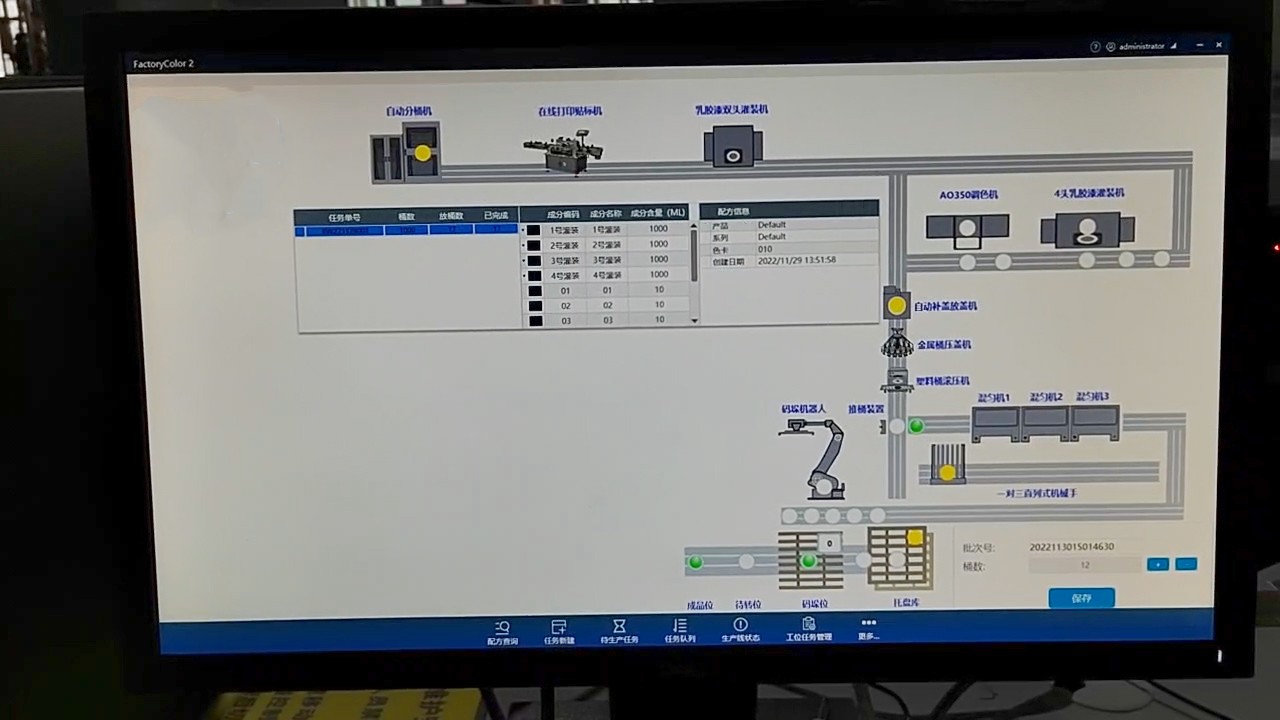 As an innovative manufacturing expert, SANTINT always insists on creating value for customers, solves the pain points faced by customers, diligently develops and provides customers with more valuable filling & tinting solutions.