SANTINT Attended The 2022 Building Coatings & Wood Coatings Innovation Technology Conference
SANTINT was invited to attend the two-day Building Coating & Wood Coating Innovation Technology Exchange Conference which was held in Shunde city. For this conference, SANTINT brought a Full Automatic Digital Tinting Solution for Paint Dispensing Center / Furniture Customization Factory, Digital Solution for small and multi batches orders of factories, and Automatic Factory Additive Filling and Dispensing Solutions.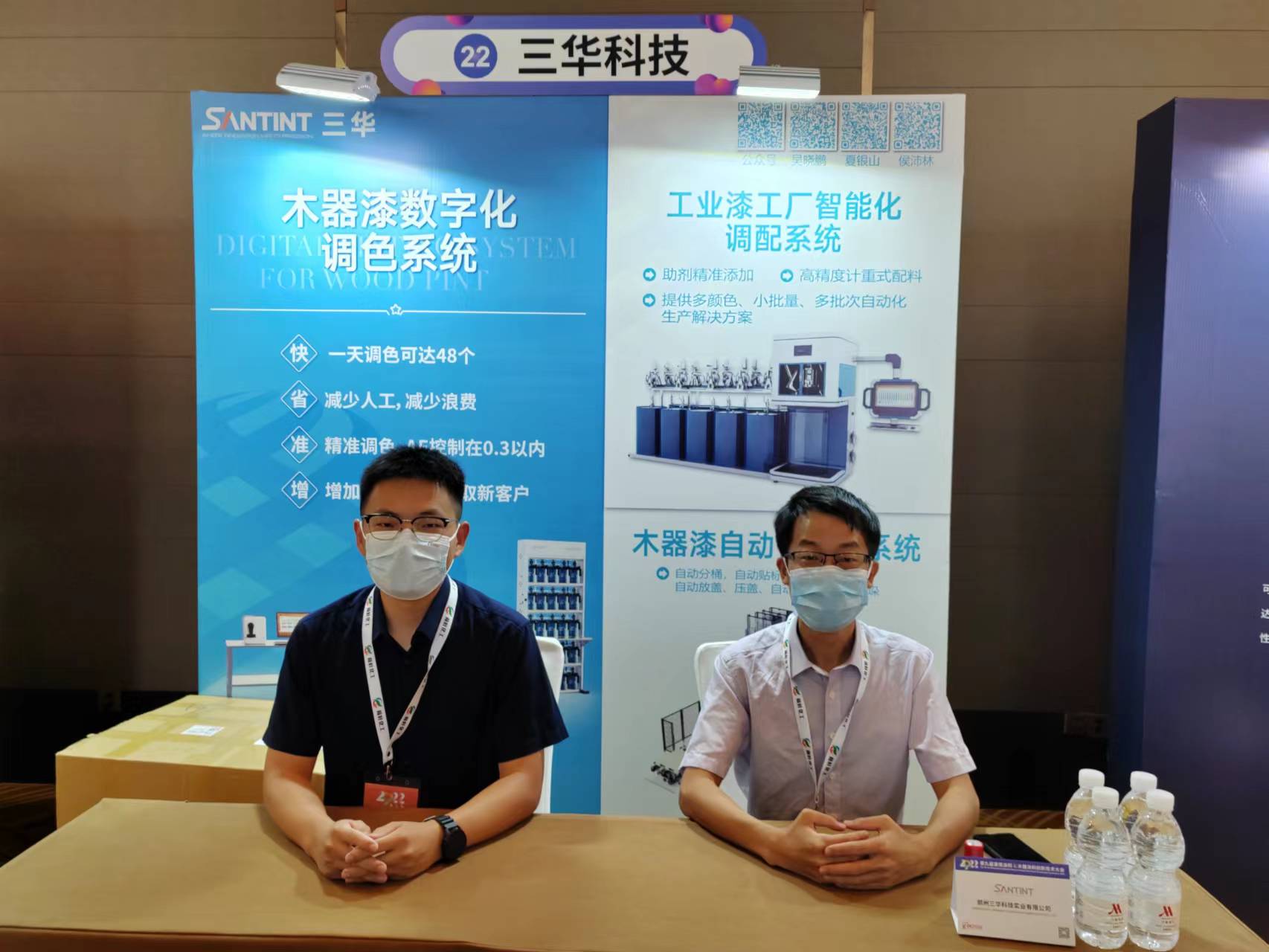 ANTINT solutions were well received by the experts present, who believed that these solutions accurately solved the current pain points of the industry.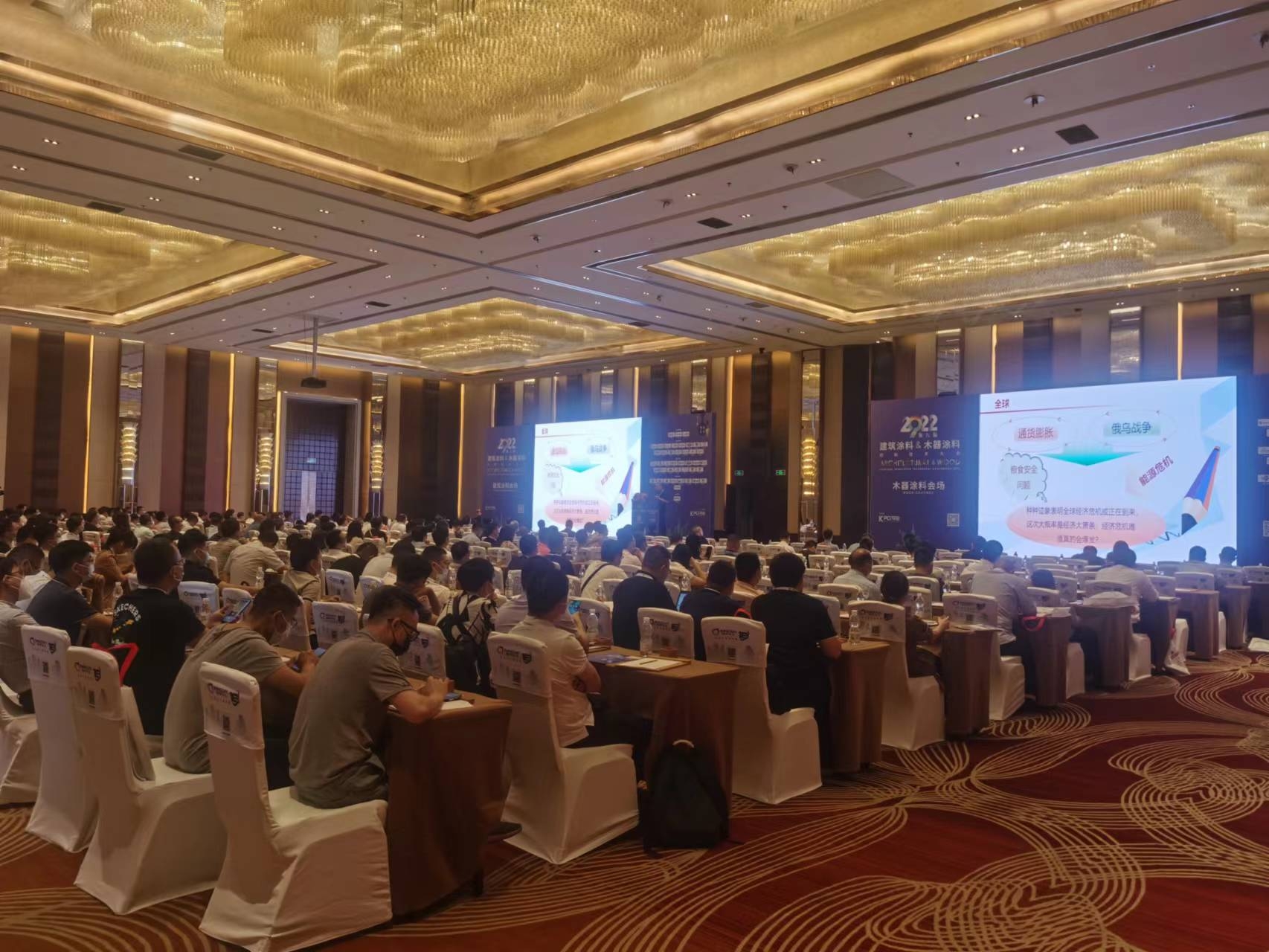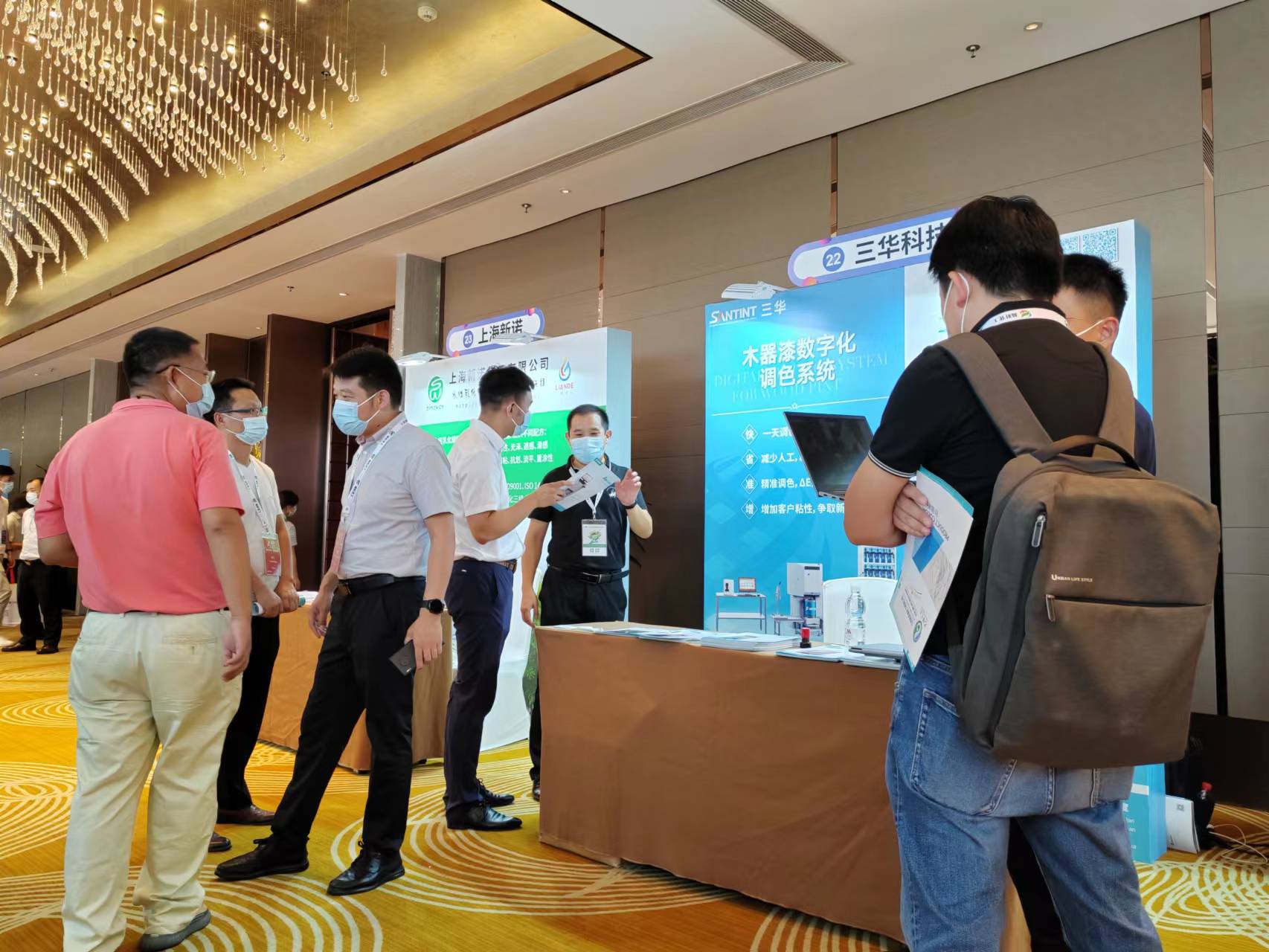 With the popularity of personalized customization of furniture, the demand for color customization in Furniture Customization Factory is increasing and the quality requirement for color is becoming more and more strict;
Currently, dirty paint mixing environment and VOC hazard cause that more and more young people are not willing to involve in paint dispensing industry which lead to the shortage of painter and increasing of labor cost. Therefore, there is an urgent need for an accurate and rapid tinting solution that does not rely on human's experience. The full-process digital solutions launched by SANTINT are timely to meet these needs.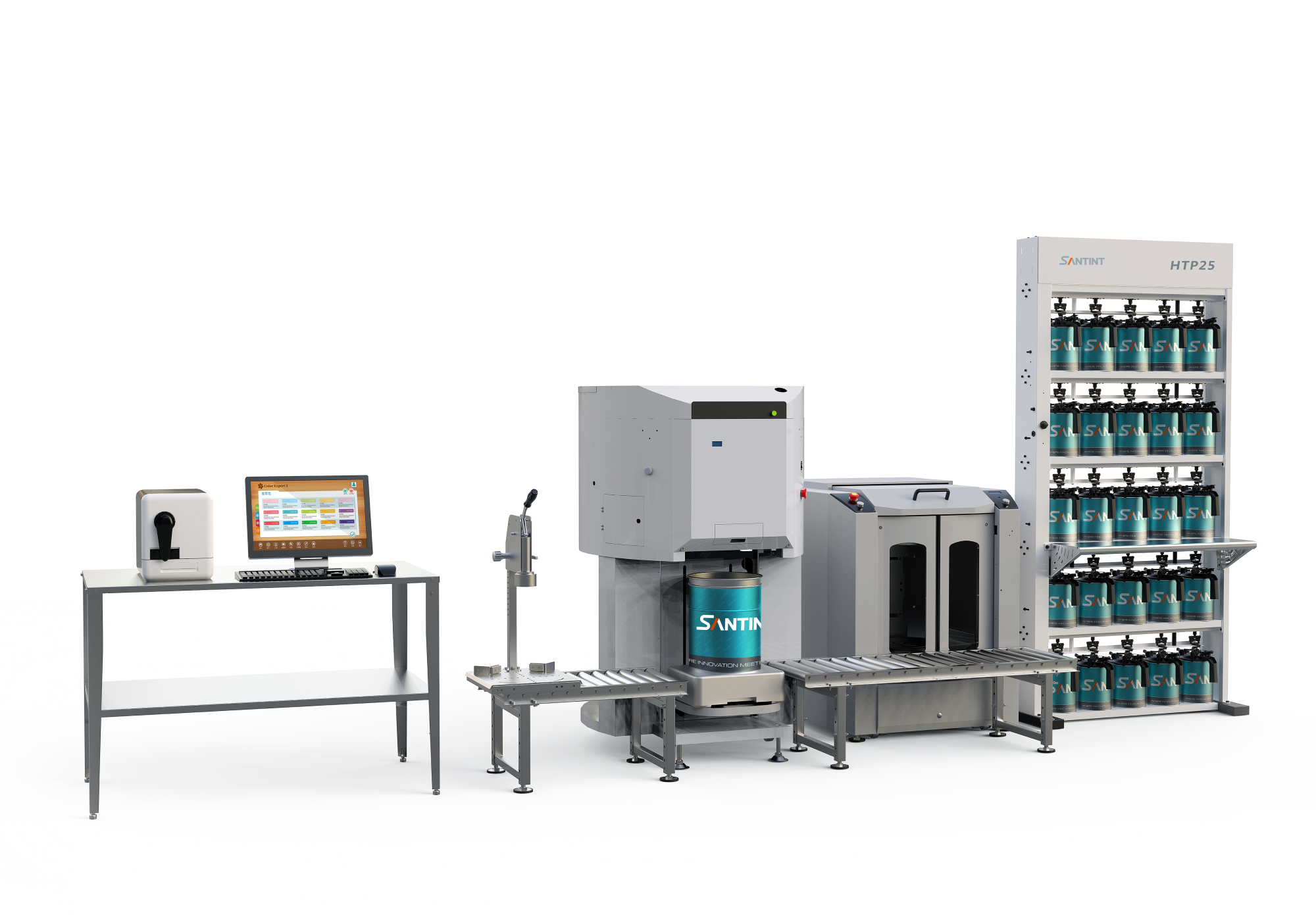 SANTINT has cooperated with several paint brands to launch a whole process digital in-can tinting system, from color measuring, color dispensing to mixing, the whole process is digital and automatic, rapid sampling, clean and friendly paint dispensing condition, which is highly praised by users and brings users more value than expected. It can be summarized into seven Keywords: many, fast, good, economical, accurate, stable and sales increasing. The detailed analysis is as follows: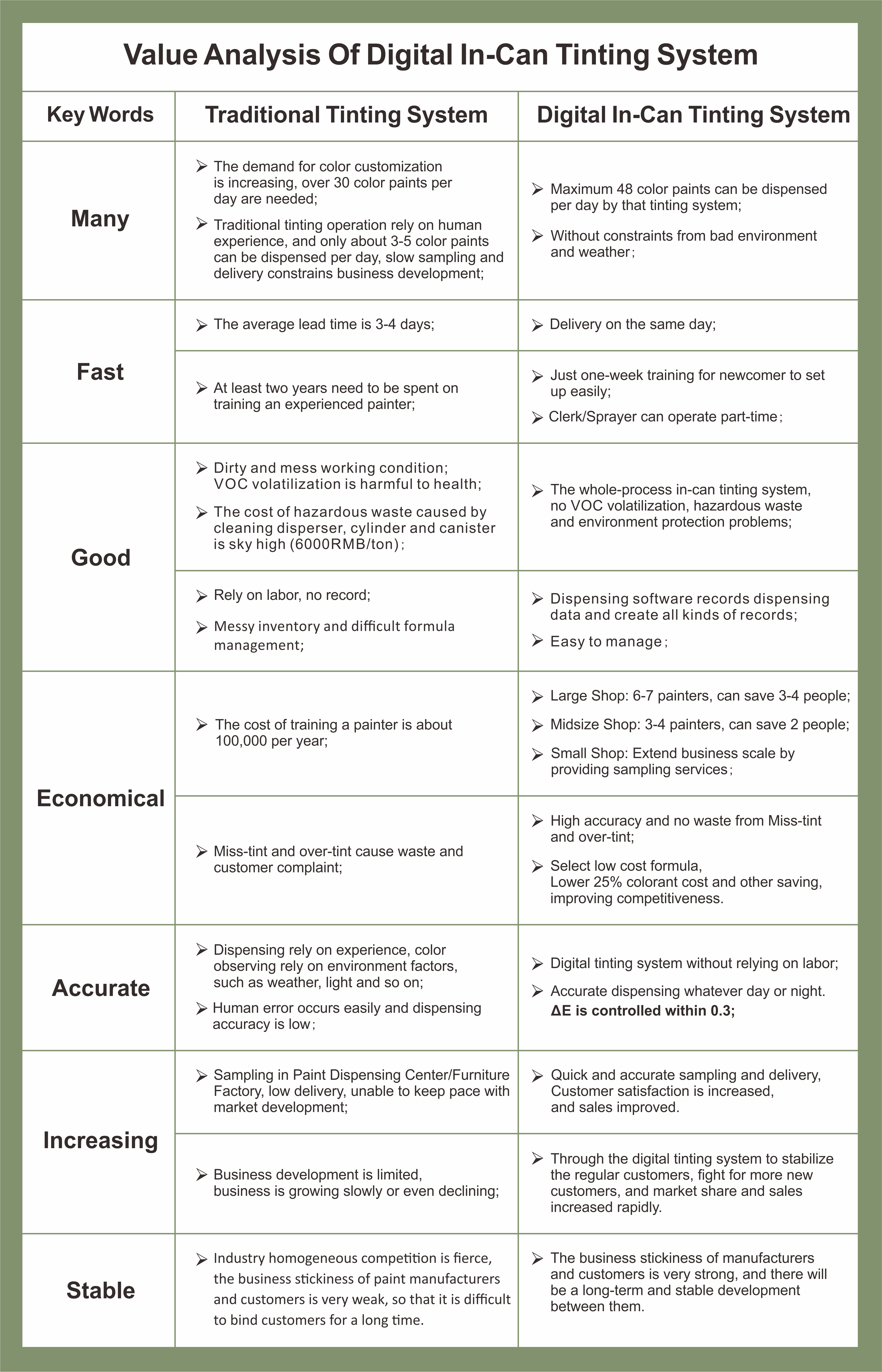 The Flexible Industry Tinting System launched by SANTINT accurately solves the problems of inaccurate additives filling and slow delivery of small and multiple batches. SANTINT has cooperated with leading brands in many industries. This tinting system improve the accuracy of paint dosing, quicken the delivery speed of small and multi batches orders, improve work condition, save dispensing data automatically and seamless connection with ERP/MES system, easy traceability and production, material, cost management.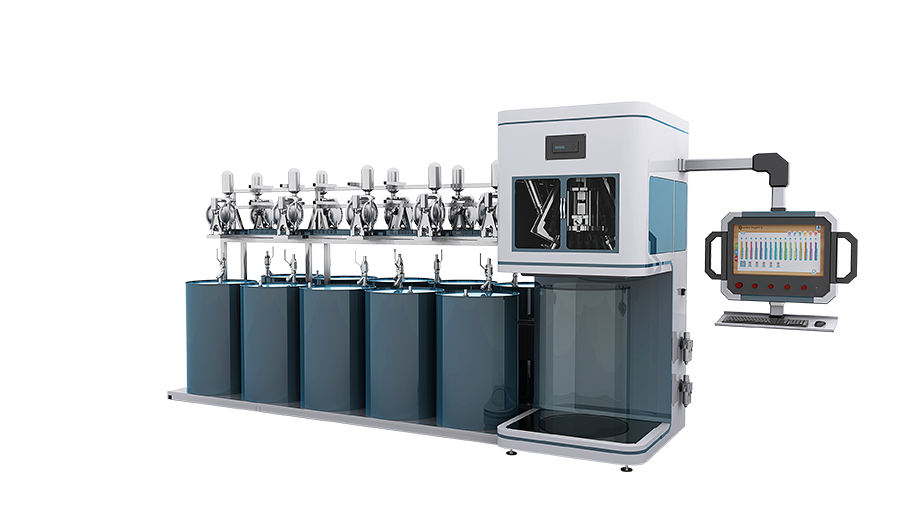 The Automatic Filling Machine launched by SANTINT, including automatic de-nesting, automatic labelling, automatic filling, automatic lids placing, automatic capping and automatic palletizing. The whole process automation lowers labor cost, improves filling efficiency, eradicates difference between pails caused by human error, improves work condition, save dispensing data automatically and seamless connection with ERP/MES system, easy traceability and production, material, cost management. This filling machine has been successfully used in a number of head brand in paint industry, and well received.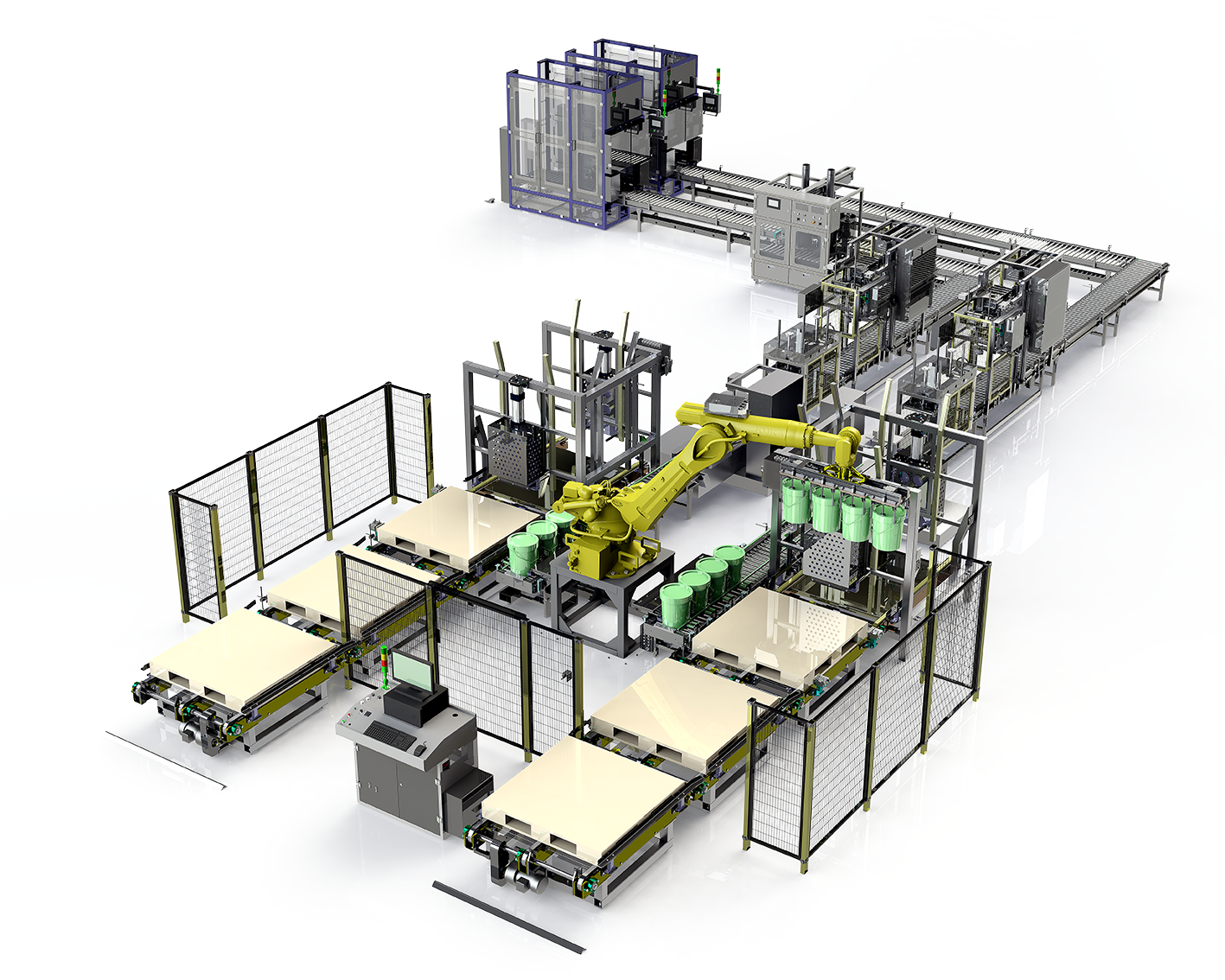 Working with the concept of accurately solving customer's pain points through technological innovation, SANTINT will continue to bring more useful, practical and durable tinting solutions for the coatings industry, and create more value for industry customers!