Multiple Customized Tinting Solutions Are Going to Be Delivered in Batches!
As a professional supplier of tinting and filling solutions, SANTINT has been favored by the market with high-quality, high-performance products and perfect services, and orders have also come one after another.

Recently, in order to meet customers' delivery period, SANTINT team spares no effort, and the delivery of multiple tinting systems is in full swing. What a busy scene in the delivery site!

Automatic Latex Paint Filling Production Line
Customized by SANTINT for an internationally renowned coatings company.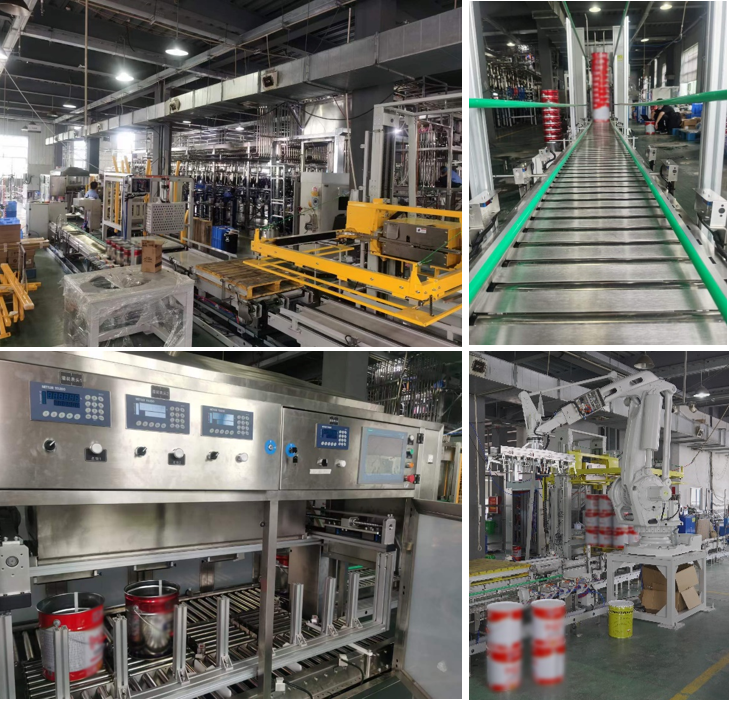 The Automatic Filling and Tinting Production Line is equipped with a fully automatic module, which realizes a fully automatic process from de-nesting - filling - placing cap - clamping cap - coding - palletizing - packaging. The filling accuracy up to 20kg ± 30g, and the output up to 30 barrels per minute, greatly improving production efficiency and automation. Now, the project is commissioning. After confirmation, SANTINT will arrange special vehicle transportation and delivery it to the customer's project installation site, which will become a powerful help for the development and growth of paint and coating companies.

44+40+36 Heads Industrial Paint Material Dispensing Solution
Customized by SANTINT for an international coating giant.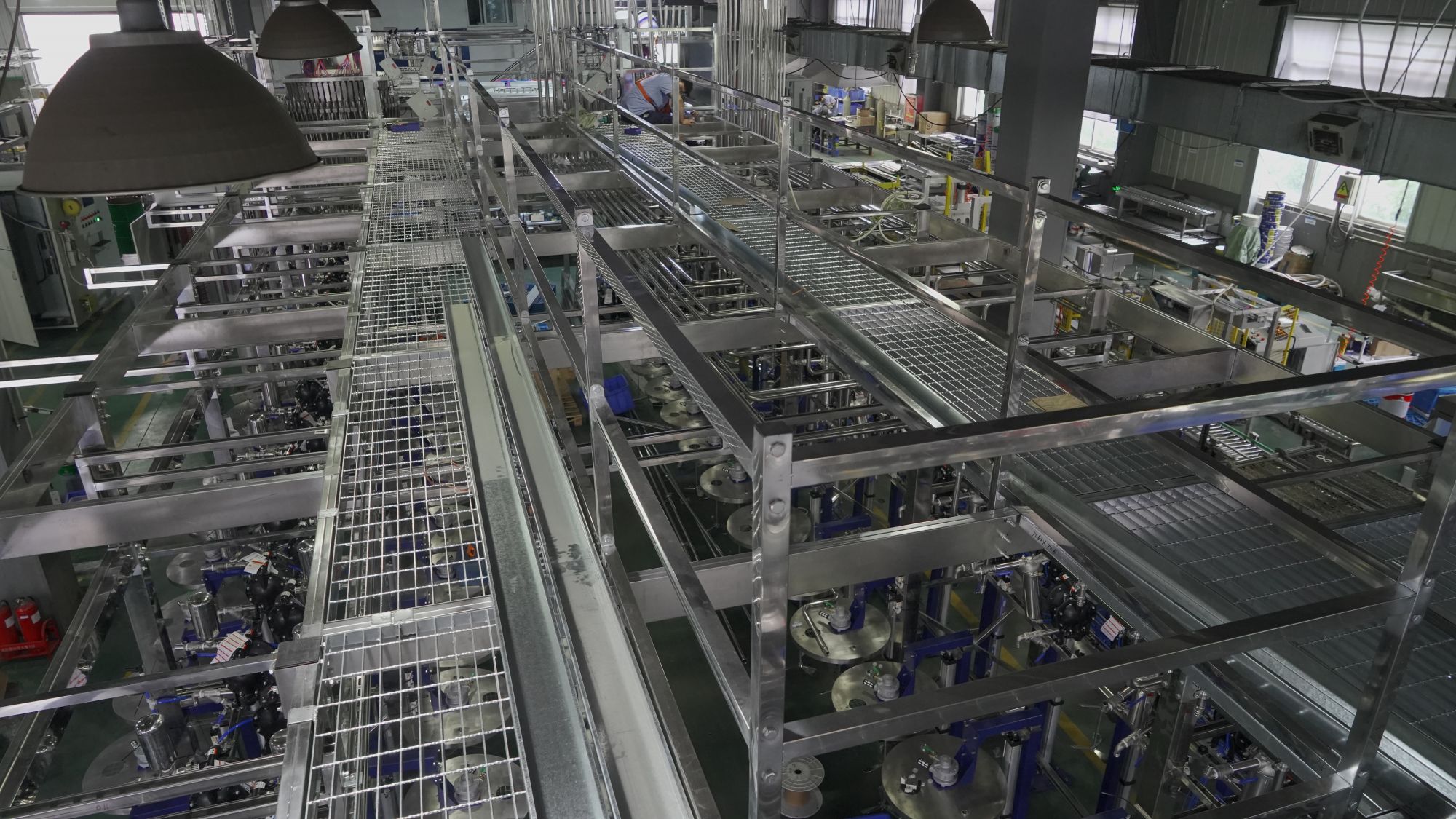 The tinting system is mainly used for
liquid material proportioning, including

additives, colorants, and base materials. The material management and control data are traceable, the material proportioning is highly automatic, efficient and accurate, making our customers feel at ease and worry-free.

9+12+9 Heads Automatic Industrial Dispenser
Customized by SANTINT for a domestic coating giant.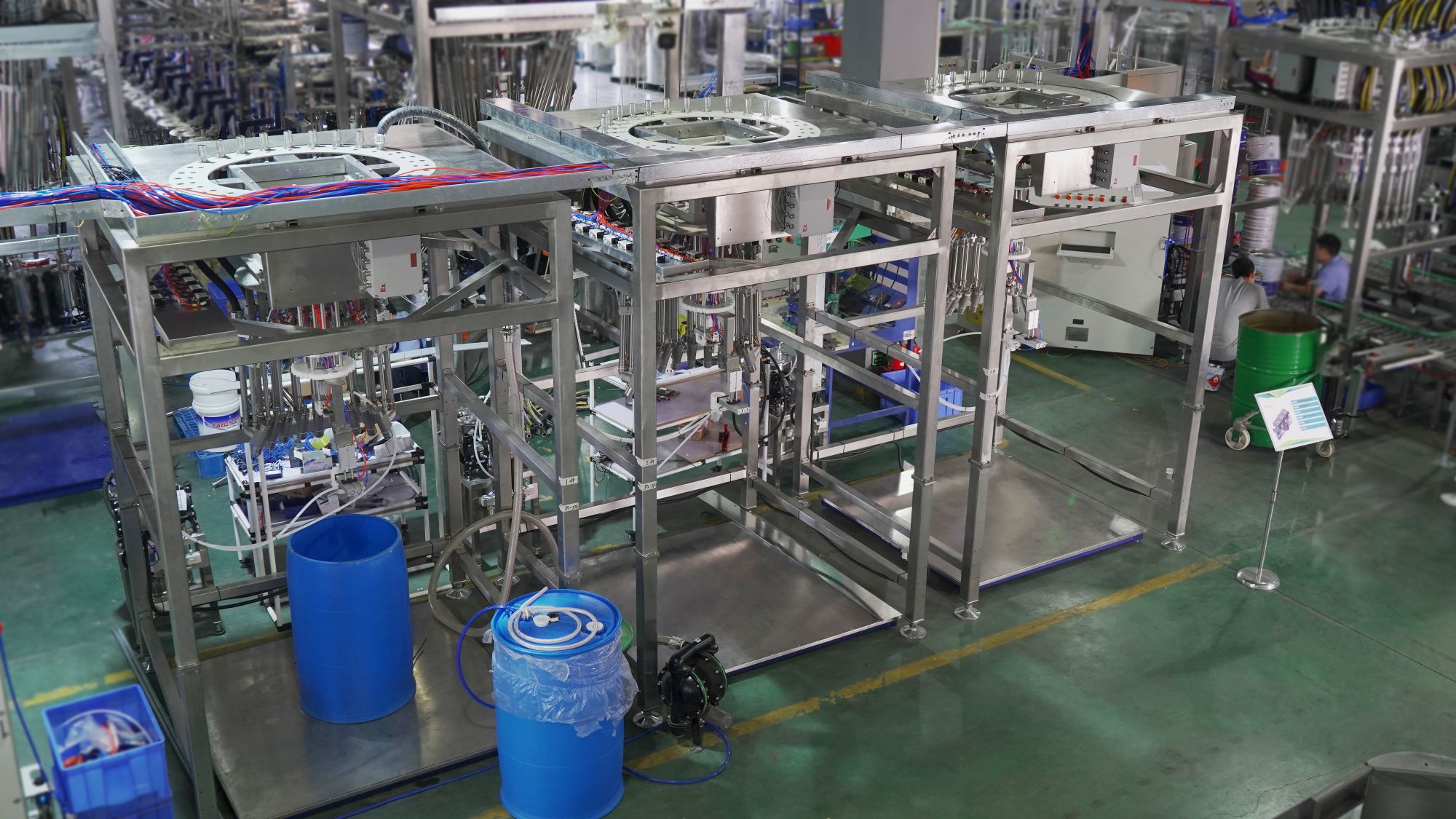 The dispensing system realizes three sets to carry out material production at the same time, the accuracy is as high as 2000kg ± 50g, and the three heads are independent of each other, controlled by the robotic dispensing management software, which opens up the data flow between the production planning and the filling and tinting system. The closed-loop management of digital production is realized.

24-Head Automatic Industrial Paint Flexible Manufacturing Production Line
Customized by SANTINT for a domestic renowned industrial paint company.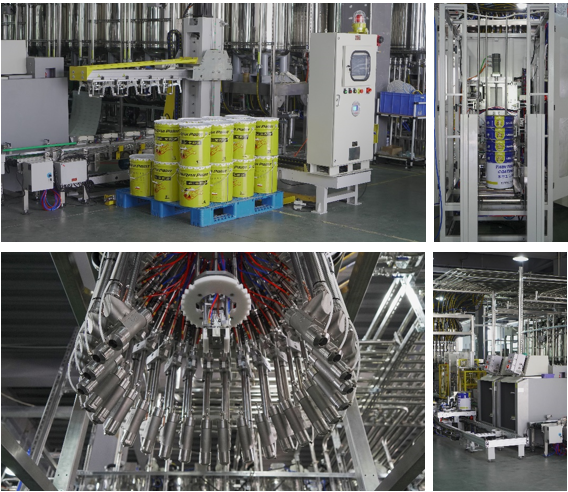 The system realizes automatic and flexible manufacturing of industrial paints, including the whole process of barrels de-nesting,
color
dispensing, filling, mixing, and palletizing. The system also has a visual
status interface
for production line , allowing customers to easily get real-time data, improving work efficiency and greatly improving productivity.

With the increase of small and large batches of order, the problems of slow delivery and lost orders also emerge in an endless stream. SANTINT Industrial Dispenser accurately solves the
industry
headache, and creates a clean and worry-free working environment for customers, helps green production, and empowers
the construction of
Smart Factory !