Santint Started Its New Journey with Important Shows in Spring
The whole year's work depends on a good start in spring. So Santint has continuously unveiled GH360 One-minute Automatic Gyro Mixer, AC Automatic Car-refinish Dispenser and GH400 One-minute Automatic Gyro Mixer at the Middle East Coating Show (MECS 2017), the Auto Maintenance &Repair Expo (AMR-CHINA 2017) and the European Coatings Show 2017 (ESC2017) during this spring and once again, show the capacity of the intelligent manufacturing in China.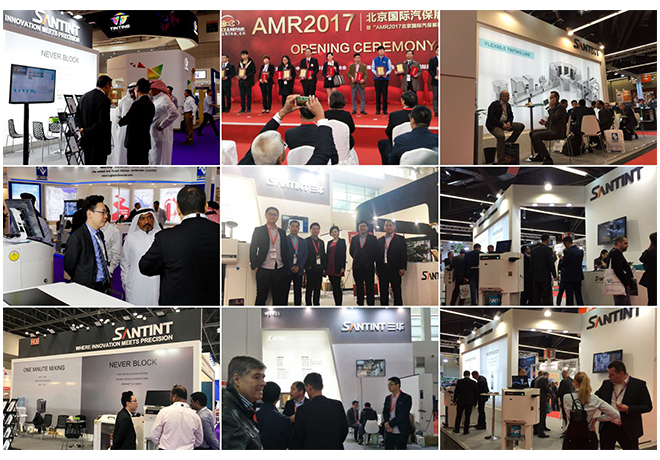 Original products with innnovativedesign, classic products with high performance and excellent booth design made Santint shining in the three big shows. Buyers and manufacturers were not only interested in new machines but also in our hot sales like A4 Hummingbird Automatic Dispenser, A2 Hummingbird Automatic Dispenser, Perfitall Paint Mixing Machine, SHH-IV Automatic Vibrational Shaker and S5 Automatic Vibrational Shaker. Visitors poured into Santint's booths to know more about the machines which made the Staff of Santint too busy for a break.
Both high praise and new requirements from clients are precious to us and will power us to keep durable advancement.