Long time no see! First stop of 2022 Santint Global Exhibition Tour—Paint Expo!
Long time no see! First stop of 2022 Santint Global Exhibition Tour—Paint Expo!
April 26 to 29, 2022, Paint Expo, Karlsruhe, Germany. Time to meet again!
The exhibition covers innovations, applications, future technologies and trends in all aspects of industrial coatings, covering all international products and services in the coatings technology supply chain.
It was our first stop of the 2022 Santint Global Exhibition Tour.
We attach great importance to this opportunity for face to face communication with customers. Our greater Santint European team from Netherlands and Poland, showed various new challenging solutions at the Paint Expo. Santint brought a lot to the market and our presence attracted a lot of attention (and praise) from our visitors.
We introduced the A7 Dispenser. Areas of application are multiple for that dispenser, such as high speed dispensing (1L/min), smallest shot (0,015ml) for industrial and but also Deco and Car-refinish.
For the Car-refinish market, we brought the AC100, Fully Automatic Dispenser with up to 96 components, and also its little brother AC1, the AC100 solutions are used in many different applications, such as laboratory for making samples, companies that sell spray cans, car repair body shops and dealers. The possibilities are unlimited! Please check with your local Santint contacts.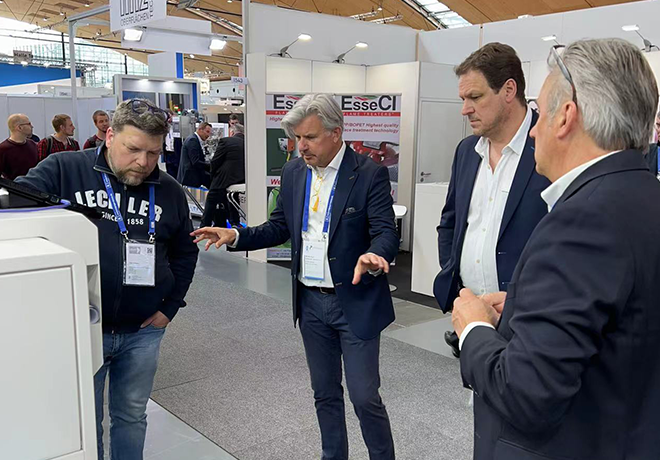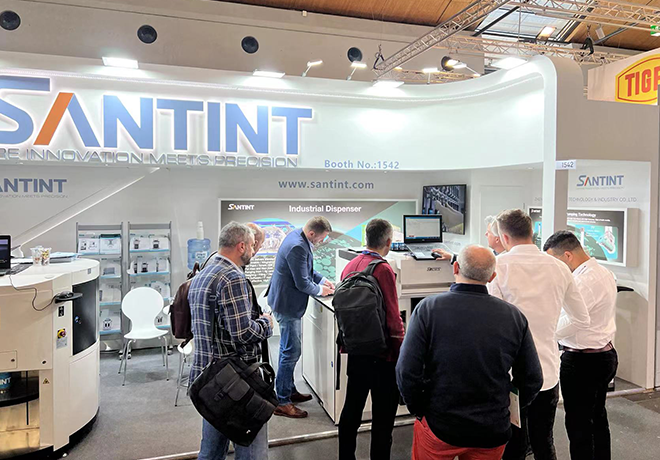 We also showed our newest Mixer, the GH550. Fast, reliable and high speed mixing for small cans as well as cans up to 50 kgs.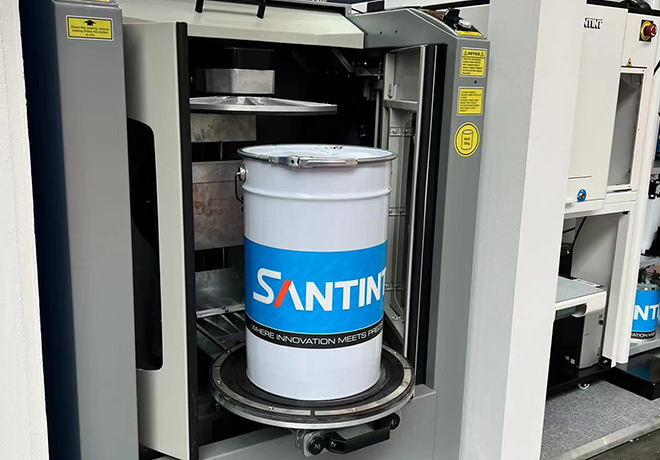 We had good, strong feedback and now we are in the process of following up.
Would you like to know more about the possibilities that Santint can offer? Let us know. We will gladly help out. See below our contact details.
Participation of Paint Expo ended successfully but the Global Exhibition Tour goes on! In May and June, Santint will participate in three international exhibitions and continue to provide innovative tinting solutions! In September, we will participate in Automechanika Frankfurt in Germany and there we will have more exciting solutions to show to you.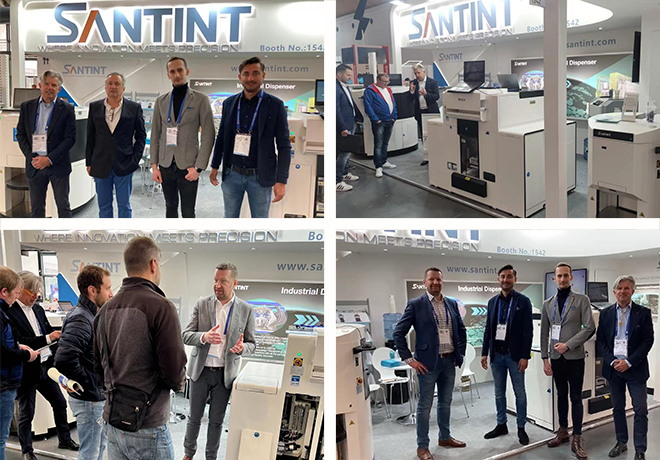 Looking forward to seeing you soon!
Preview:


1. PaintIndia :2022.05.26-28, India, Jio World Convention Centre, Booth K20-23
2. MECS: 2022.06.14-16, Dubai, DWTC, Booth 1D41
3. ABRAFATI: 2022.06.21-23, Brazil, SAO PAULO EXPO, Booth D26
4. Automechanika Frankfurt: 2022.09.13-17, Germany, Messe Frankfurt, Booth E33