Two International Shows of SANTINT Came to A Successful Close in June
It's summer, SANTINT participated in two internationally renowned coating events - 2022 MECS and 2022 ABRAFATI in the middle and late June. The shows were very lively. The "star exhibits" brought by SANTINT attracted many industry customers to communicate and discuss the cutting-edge tinting trend.

2022 MECS was successfully held in Dubai International Convention Center from June 14 to 16. SANTINT has brought many sorts of cutting-edge tinting equipment independently developed for industry customers, such as A2-HB Automatic Dispenser, G360L Automatic Mixer, etc. Those equipment, good efficiency and high benefit, has been highly concerned and loved by many industry customers. More customers confirmed their intention orders on the spot. This event also provided a good boost for the promotion of SANTINT tinting equipment in the Middle East market.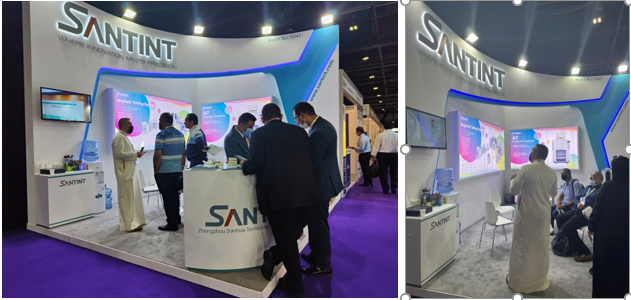 From June 21 to 23, 2022, ABRAFATI was successfully held in enthusiastic Brazil. SANTINT made a perfect show with a number of new intelligent tinting equipment! In particular, the AC100 Automatic Car-refinish Dispenser and AC1 Automatic Dispenser with high efficiency and high precision have been highly praised by many industry customers. Standing on the perspective of customer, save labor and improve benefits, SANTINT developed AC100 and AC1. At the same time, also greatly reducing the waste of canister, green and environmental protection, and provide effective assistance for global energy conservation, emission reduction and sustainable development.

It is worth mentioning that in this exhibition, SANTINT also brought A3-hummingbird Automatic Dispenser, which adopts a nested design, and the freight is reduced by at least 60%, which is a "timely rain" for customers who are currently distressed by soaring sea freight. Different equipment has different features to meet the different needs of customers in an all-round way. Throughout the exhibition, SANTINT Brazil team always explained the features and advantages of the equipment to every visitor with full enthusiasm, patience and detail. After in-depth understanding of SANTINT's products, the customers on-site showed strong cooperation intention.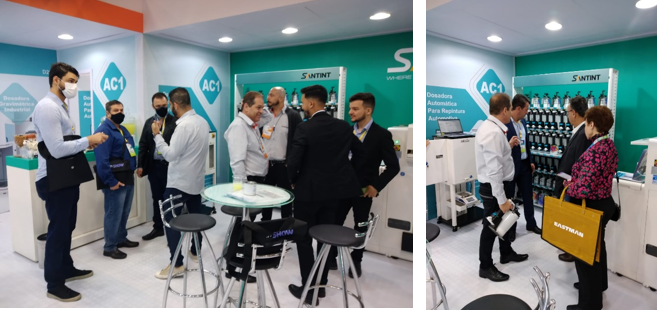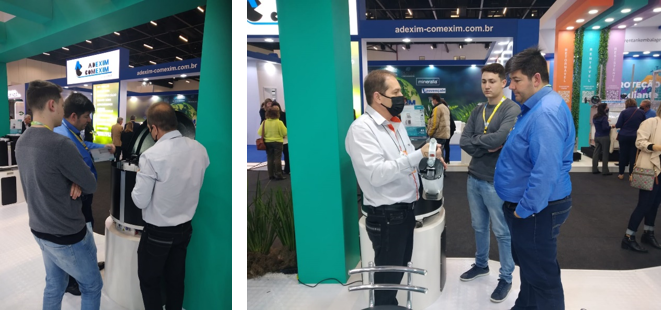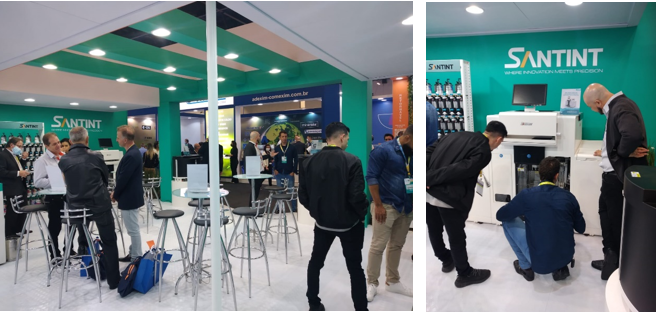 In the general trend of "green and low-carbon, energy conservation first", SANTINT takes the initiative to shoulder the corporate social responsibility of green and low-carbon consciously. The several tinting and mixing equipment, launched at the Middle East Coating Show (MECS) and ABRAFATI, are driven by technological innovation, which can avoid cleaning and less maintenance, greatly reduce the waste of colorant and toner, truly become green products for energy conservation and emission reduction, and also contribute to the construction of our beautiful green earth!

SANTINT global tour in June has been successfully concluded. Although the show closes, the wonderful is going on! Next, please continue to pay attention to the SANTINT 2022 AUTOMECHANIKA Frankfurt Show. Let's meet in Germany and Frankfurt Convention Center!


Preview

AUTOMECHANIKA FRANKFURT
2022.09.13-17
Germany Frankfurt
Hall 11.1 & Booth E33