SANTINT TOOK PART IN TWO INTERNATIONAL SHOWS!
September 13th-17th, SANTINT took part in two major international exhibitions in Europe and Asia with star products, showing the excellent digital color dispensing technology. Many industry users visited SANTINT stand to learn about latest color dispensing trends and discuss cooperation intentions for digital tinting solutions together.

2022 AUTOMECHANIKA FRANKFUR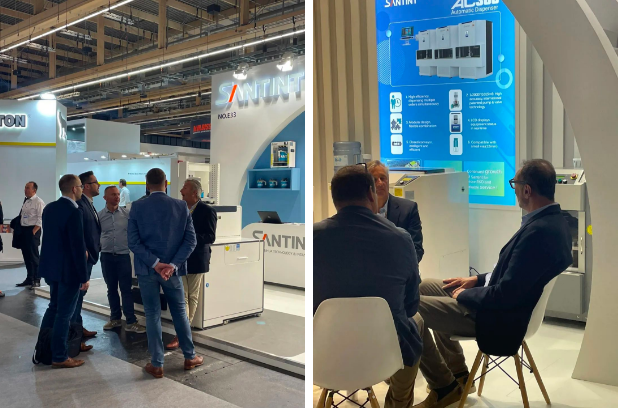 2022 Automechanika Frankfurt was successfully held in Frankfurt, Germany on September 13th-17th, 2022. The tinting equipment exhibited by SANTINT this time perfectly fits the focus of the industry. As a pioneer of digital color tinting, SANTINT has formed a complete digital color tinting solution for automotive refinish paint, which accurately solves the pain points of the industry.

AC1 Automatic Dispenser is an entry-level automatic color matching tool for auto refinish paint, with high precision and efficiency, slender shape (can be easily put into the paint mixing room), which fully meets the requirements of bodyshop centers and auto repair shops, 4S shops and paint mixing centers.

AC100 Automatic Dispenser is mainly used for development laboratory with brand formula in refinishing paint filed, medium and large paint mixing center, large bodyshop center, self-painting color dispensing and other application scenarios with a large amount of toning.

AC300 Automatic Dispenser, as an expert in ultra-small vials, accurately solves the problem of ultra-small vials dispensing. The accuracy can be up to 0.015ml, and it can be compatible with 15mm inner diameter of vials to achieve batch dispensing.

At the exhibition site, many customers wish to visit SANTINT BV and SANTINT Poland after the event to discuss the cooperation details, and customize digital color matching solutions.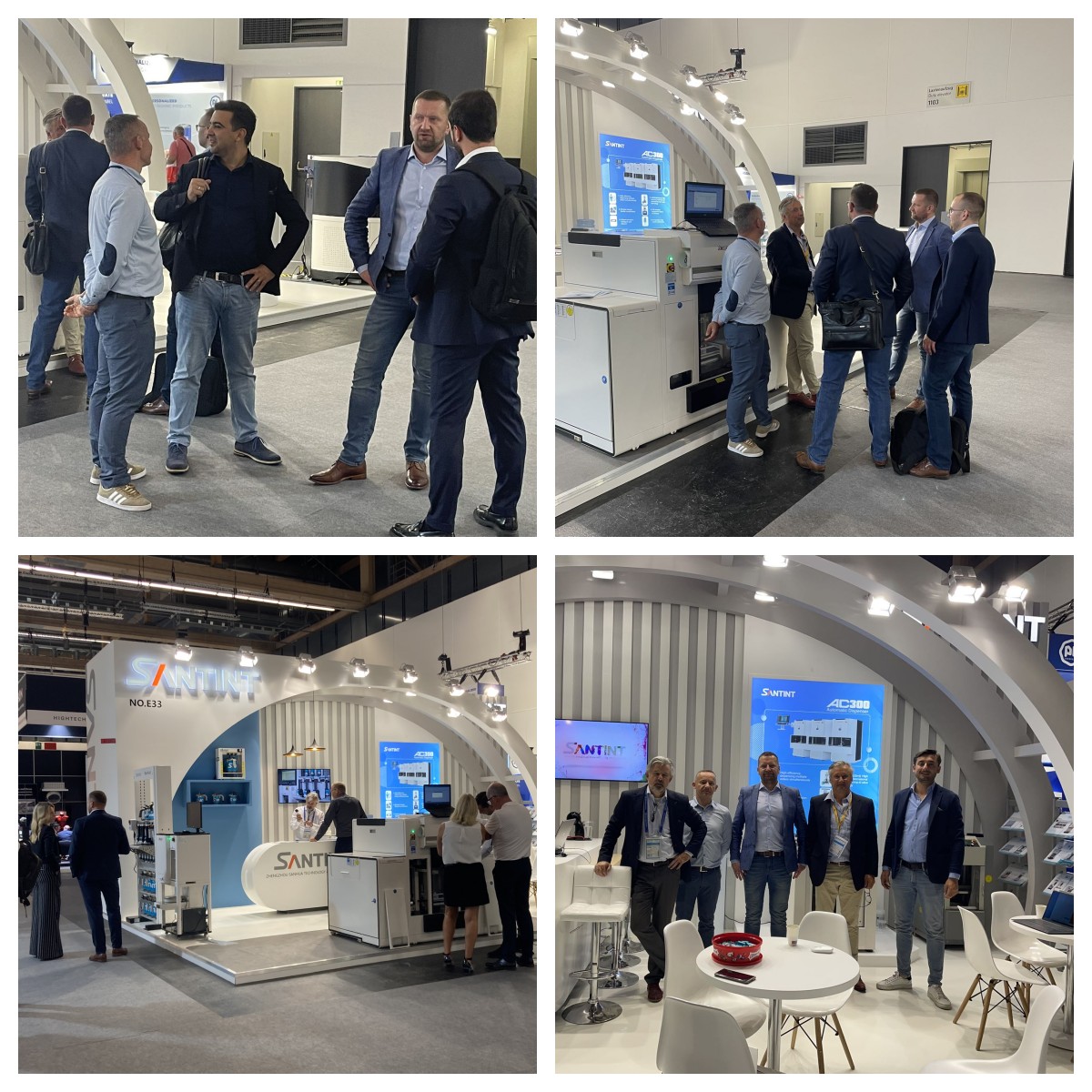 2022 ASIA PACIFIC COATINGS SHOW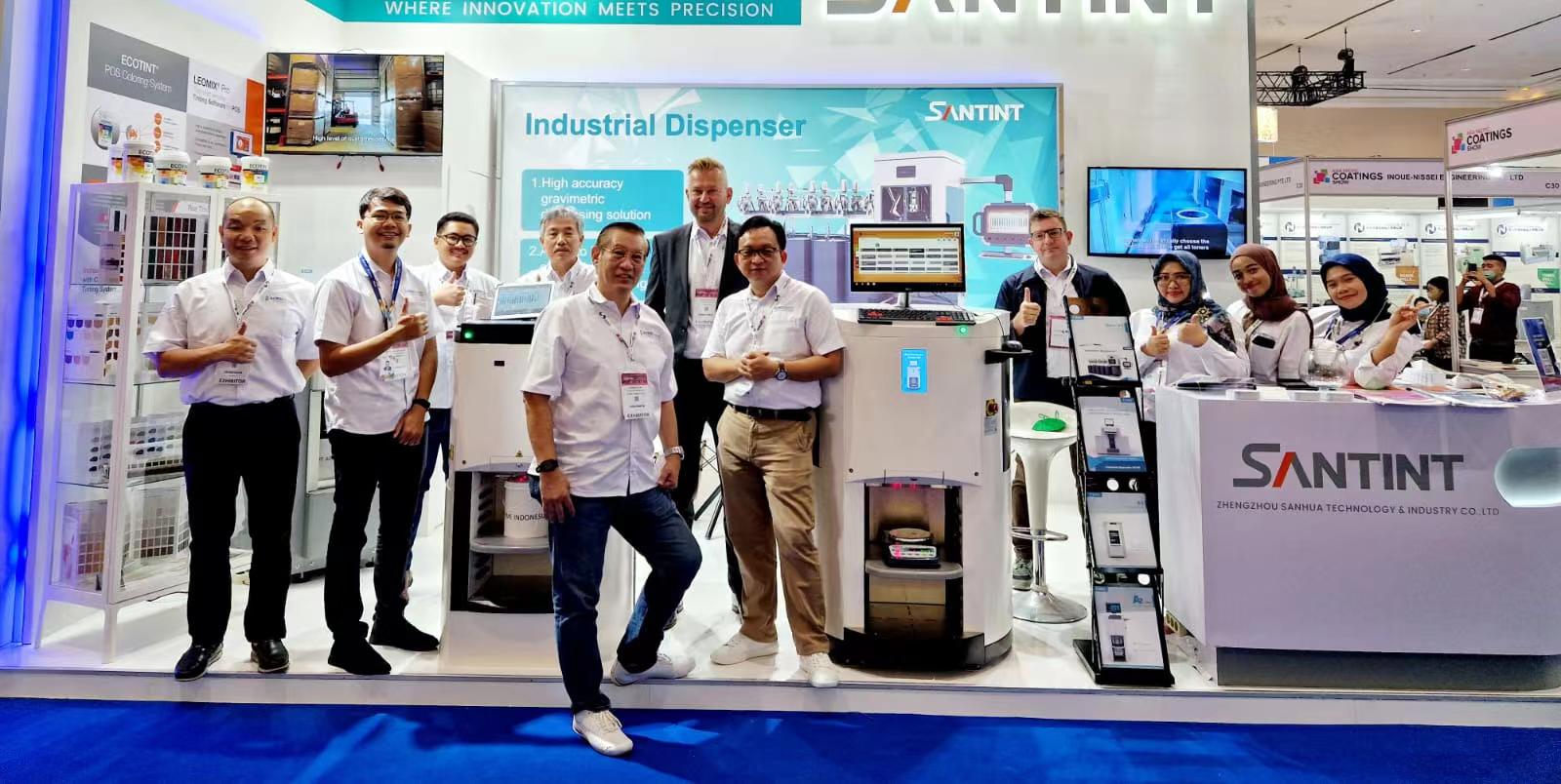 2022 Asia Pacific Coatings Show was successfully held in Jakarta, Indonesia in September 14th -16th. The Asia Pacific Coatings Show is the leading event in South East Asia and the Pacific Rim for the coatings industry.

SANTINT exhibited A5 Automatic Dispenser, A1 Automatic Dispenser, S5 Automatic Mixer and other color mixing & dispensing equipment, as well as VR technology and so on. Many industry customers at the exhibition showed great interest in SANTINT's latest and precise color tinting equipment and technology, and SANTINT also hoped to reach further cooperation and enter a new era of digital color tinting together with industry customers.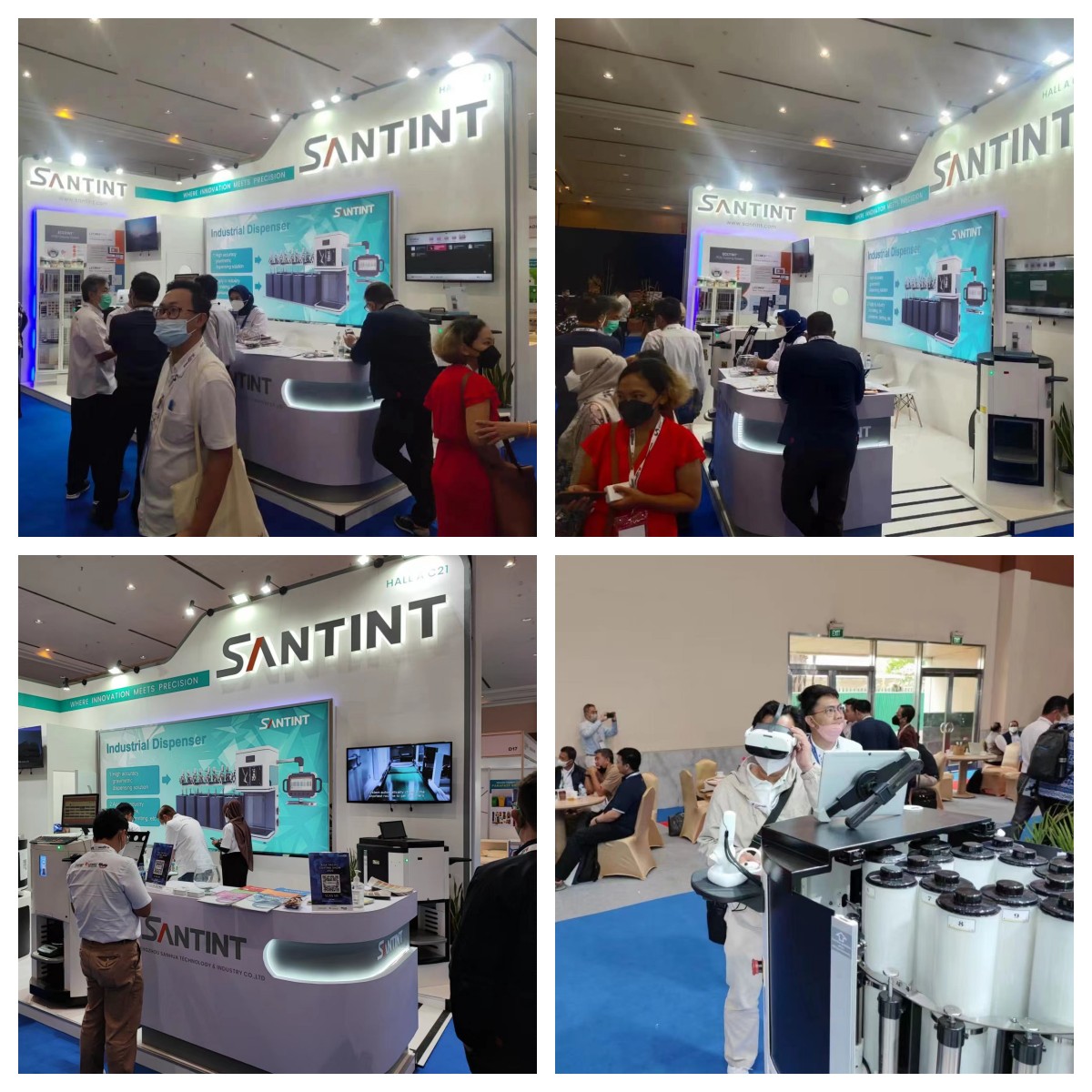 September Global Tour has ended successfully, but SANTINT will continue to impress. SANTINT will launch more digital products and solutions to help customers advance digital transformation and release digital productivity.